Hospital Translation
CSOFT Health Sciences' hospital translation services help provide effective multilingual patient care through high-quality document, website, software, and eLearning translation solutions
Contact us now
Hospitals Translations for the Best Care in Any Language
To facilitate the best care possible for patients, hospital and hospital systems need to provide a wide range of patient-centric communication material and patient documents, which makes hospital translation services important for ensuring that patients can make informed decisions regarding their health and communicate effectively with doctors and nurses no matter the language. As the number of multilingual and limited English proficiency (LEP) patients grows, hospitals must ensure that all patient communication and documentation materials are translated to a high degree of accuracy and cultural sensitivity. Moreover, hospitals require translations that reach beyond patient-facing content to include translations for documentation specific to medical devices, medical software, and the wide range of medical technologies necessary for training healthcare workers and providing care. These can include:
CSOFT Health Sciences can help area hospitals, clinics, and academic medical centers and healthcare systems provide effective care and adhere to regulatory guidelines by providing high-quality and technically accurate translation and interpretation services across 250+ languages.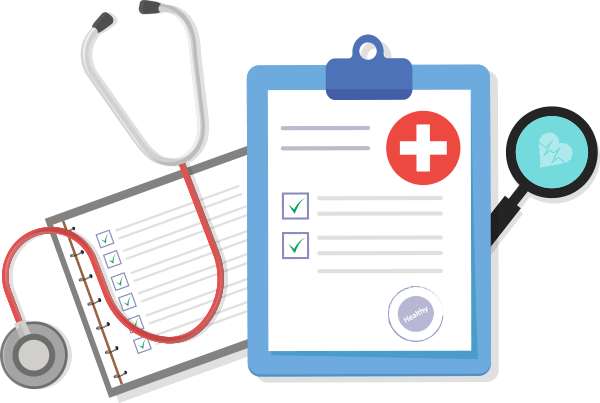 Patient Documentation Translations
To effectively care for multilingual patients, hospitals need to provide high-quality translations for multiple types of patient-facing documents, such as hospital service forms, admission policies, patient rights and responsibilities, and advance directives and procedures. Translating such documents to a high degree of quality and accuracy is essential for providing equal healthcare access and informed consent for treatment. With a network of over 10,000 subject matter experts and in-country native linguists, CSOFT Health Sciences provides accurate and high-quality translation for a variety of patient documentation, including informed consent forms translations, electronic health record (EHR) translations, patient recruitment translations, and more.
Learn more about our medical document translation services.
Software and Website Localization
Today, hospitals are becoming increasingly reliant on technologies such as artificial intelligence (AI), telehealth, and digital health solutions such as mobile medical apps and patient portals to communicate with patients and provide care. As medical software continues drive our modern medical solutions, its uses range from communications to billing and importantly, diagnosing conditions and diseases. Yet, to effectively care for patient populations with diverse linguistic and cultural backgrounds, the content for such technologies must be accurately translated and localized to ensure it remains functional and is best suited for use within the hospital setting – and at home.
CSOFT Health Sciences has extensive experience in translating software UI/UX strings through our localization best practices. Our subject matter experts work closely with our in-country linguists and engineering team to medically translate all software applications for hospitals, academic medical centers, and health clinics in 250+ languages. 
Learn more about our software localization services.
Multilingual eLearning Translations
eLearning translations have been used in hospitals to provide continuing education for healthcare professionals and train hospital staff in multiple languages. Beyond healthcare professionals and hospital staff, eLearning solutions such as education videos are commonly used to educate patients on how to manage conditions or prepare for medical procedures. 
CSOFT Health Sciences provides eLearning translation and localization solutions to facilitate continuing education for healthcare professionals, and to effectively educate patients across 250+ languages. In addition, we offer medical video translation services such as multilingual video voiceover, subtitling, and dubbing.
Learn more about our e-Learning translation solutions.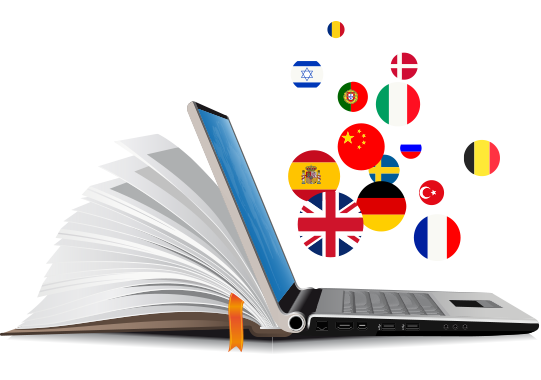 Healthcare Interpretation Services
In the United States and other countries, hospitals are legally required to provide interpreting services for patients who may not speak English. However, the process of identifying quality interpretation services can be time consuming and costly. Using a global network of medical interpreters that are subject matter experts with a minimum of 7 years of experience, CSOFT Health Sciences provides accurate and high-quality video remote interpretation (VRI) solutions, over-the-phone interpretation (OPI), and on-site hospital interpretation services, to help ensure multilingual patients receive the best care possible.
Learn more about our healthcare interpretation services.
Healthcare Translation Services
The healthcare industry is a rapidly evolving sector of the life sciences, with a shift towards patient-focused care and advanced healthcare communications solutions. As part of this growth, accurate translations of medical documentation, healthcare forms, and informational patient content is necessary to deliver meaningful care, especially to include patients of linguistically diverse backgrounds. In addition, high-quality medical interpretation for limited English proficient (LEP) patients is not only required by law in the United States, but also ensures effective communication with regard to patient care and treatment. For end-to-end healthcare localization solutions, including patient portal translations, healthcare legal translations, Medicare and Medicaid translations and telehealth translations, CSOFT Health Sciences offers accurate and cost-effective healthcare translations across 250+ languages.
Learn more about our full range of healthcare translations.
Medical Transcription Translations
Medical transcription translations play an important role in providing doctors, nurses, healthcare providers, and even patients with a detailed summary of notes taken during a visit to a healthcare facility. To best connect with patients who may not speak English natively, it is crucial to provide translations for medical transcription services to accurately document important medical information and allows for patients to make informed decisions about their health. To facilitate high-quality medical communication and patient engagement, CSOFT Health Sciences provides timely and accurate medical transcription services translations for the healthcare sector.
Learn more about our medical transcription translations.
Telehealth Translations
As communication technology improves, telehealth translations are an increasingly vital part of providing quality remote healthcare across languages. Telehealth – also referred to as telemedicine – is a branch of digital health that focuses on the use of digital information and communication technologies to access healthcare services and information remotely, including patient and healthcare professional education, as well as overall public health administration. CSOFT Health Sciences' smart translation technology and expertise in 250+ languages ensure accuracy and efficiency for your telehealth translations.
Learn more about our telehealth translations.
Full Translation Coverage for A Range of Therapeutic Areas
CSOFT Health Sciences' global network of linguists and subject matter experts have expertise in translations for content specific to therapeutic areas, including for:
CSOFT's translation and interpreting support in 250+ languages allow healthcare and research organizations, practices, and government agencies deliver a complete range of therapeutic solutions across the world.
Learn more about our comprehensive coverage of therapeutic areas.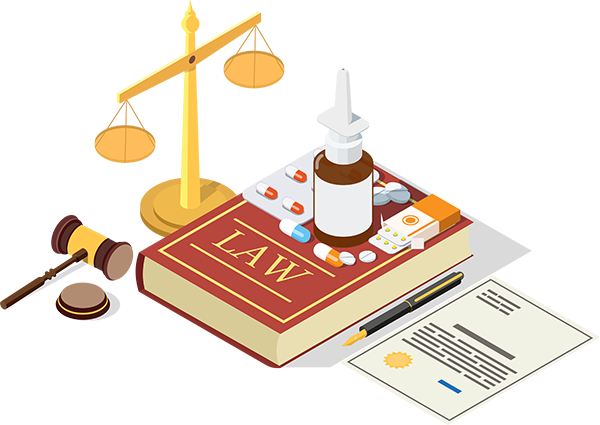 Regulation and Legislation Translations
Regulation and legislation translations are implemented to ensure hospital compliance and to provide safe and high-quality services to patients. Compliance has become more complex due to globalization, heightened expectations, innovation, and ever-evolving customer needs. Whether you are a pharmaceutical company, medical device company, US Food and Drug Administration (FDA), International Organization for Standardization (ISO), or European Union (EU), regulations and legislations ensure safety of product use such as drugs, vaccines, biological medical products, medical devices, and radiation-emitting products. As companies and organizations continue to release products into new markets and reach customers throughout the world, keeping up with regulations and legislations is necessary to meet customer needs. CSOFT Health Sciences provides accurate medical translations for all types of regulations and legislations. With a global network of over 10,000 in-country linguists and expertise to translate over 250 languages, we can help localize your regulations and legislation needs.
Learn more about our regulation and legislation translations
Healthcare Marketing Translations
Healthcare marketing is essential for hospitals, clinics, and other healthcare providers and systems to engage and retain patients, making healthcare marketing translations essential for accessing clients across languages. Healthcare marketing is the use of communication methods to identify new healthcare consumers and ensure current patients are up to date with new services and care options. Multilingual healthcare marketing goes above and beyond to ensure that limited English proficient (LEP) patients can access quality care for chronic health conditions, infectious disease, and more. CSOFT Health Sciences' global team of over 10,000 subject matter expert linguists has experience translating healthcare marketing materials across multiple formats including print advertising, email marketing, and social media, to ensure your healthcare business or system can speak to multilingual patients with ease.
Learn more about our healthcare marketing translations.
Health IT Translations
Health IT translations are essential to ensure that modern digital health solutions are not only available, but also widely accessible and easy to use across languages. Health information technology (IT) is a sector of digital health that refers to the electronic systems that patients and healthcare providers use to process, store, and exchange health information. Health IT includes technology management systems that hold patient health information like electronic health records (EHRs), patient portals, e-prescriptions, clinical point-of-care technology, and other tech tools that help patients reach health goals. As healthcare innovations pursue health improvements for every patient around the globe, health IT translations and localization are necessary to ensure that health information is communicated accurately, and patient-provider relationships take place seamlessly. CSOFT Health Sciences works with life science and healthcare companies that utilize health IT to improve patients' lives globally. Through our medical translation and localization best practices and advanced language technology, we ensure the highest-quality communication solutions for our clients in 250+ languages.
Learn more about our health IT translations.
Quality Assurance
CSOFT Health Sciences has developed a process for quality assurance to ensure that every medical translation project meets quality standards in a cost-effective and timely manner. We are certified in ISO 17100:2015, ISO 9001:2015, and ISO 13485:2016 to ensure our customized solutions meet global regulatory requirements. Our subject matter expert linguists have a minimum of 7 years' experience and work with in-country reviewers and project style guides to meet industry standards. And through our innovative cloud-based technology, CSOFT offers an online translation management ecosystem for one central location to leverage both translation memory as well as terminology management in real time. Every step of the way, CSOFT has you covered.
Learn more about our quality assurance process.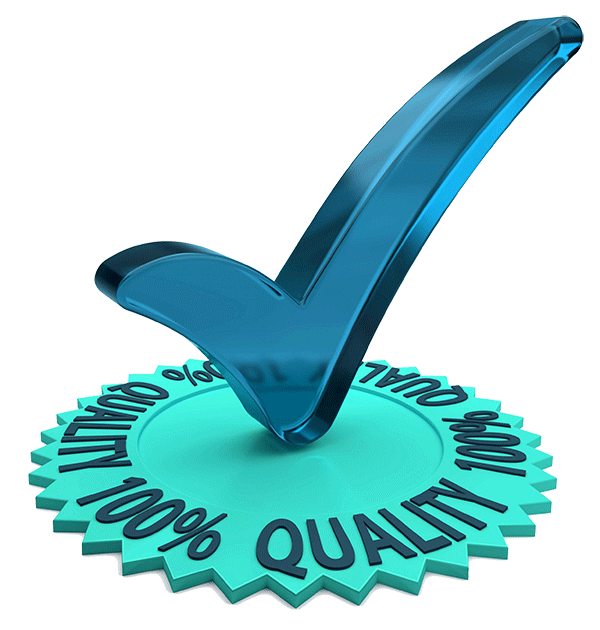 Data Security
With over 20 years of experience in medical translation, CSOFT Health Sciences understands the importance of data security to our clients, and we take nothing for granted when confidentiality is a concern. Our well-documented and fully traceable information data security policies, checklists, and quality records leverage best practices of ISO 27001, and are designed to keep everything from source data to translations protected. From our 24/7/365 data monitoring and advanced encryption to our access control measures, you can be certain that your project data is safe from start to finish.
Learn more about how CSOFT prioritizes data security.
GOT QUESTIONS?
Speak to one of our support agents.