Government Translation Services
We provide high-quality government translation services for government agencies, NGOs, and public sector companies involved in public health
Contact us now
Government translation services are vital in today's global and multilingual healthcare environment. In an increasingly digital age, government agencies, non-governmental organizations (NGOs, or nonprofits) and public sector organizations must adapt their communications to be able to effectively connect and interact with culturally diverse and multilingual audiences. With COVID-19 affecting the entire world's population, there has been a renewed surge in greater collaboration between different international organizations to improve global public health and safety standards.
With a network of over 10,000 in-country professional linguists and subject matter experts, CSOFT enables government agencies and international organizations involved in public health to effectively collaborate and communicate with key stakeholders as well as the general public on a variety of programs and initiatives. We have experience translating:
Reports
Social Media Accounts
Brochures and Informational Pamphlets
Terminology Management
Terminology management is extremely important for ensuring high-quality translations, particularly for governmental agencies involved in the life sciences. The life science industry is one  that heavily relies on acronyms and highly technical abbreviations, therefore any inconsistencies in phrasing can result in potentially disastrous consequences for international organizations. Consistency in both phrasing, as well as overall tone, is important across all languages for governmental agencies to keep the public's trust, as well as effectively communicate with diverse audiences.
Here at CSOFT, we understand the importance of technically accurate and high-quality translations that are consistent with approved standards. Our large multilingual terminology database helps manage government agencies, NGOs, and other public sector companies' translations with ease. In addition, our terminology and glossary management best practices combined with our advanced technology and expertise enables government agencies flexibility for any project needed, without sacrificing quality.
Learn more about our terminology management system.
NGO and Health Non-Profit Translations
Health nonprofits and NGOs related to the life sciences are increasingly serving communities of diverse backgrounds for improving health education, preventative care, and access to healthcare services at little to no cost. To effectively reach these diverse audiences, accurate translation is needed by professional linguists that not only understand the complex subject matter, but also can adapt the communication style to cater to the local culture.
CSOFT's extensive team of in-country linguists and subject matter experts help NGOs and health nonprofits engage with their target audience. We have experience translating a wide array of content across 250 languages, including medical documents, websites, and clinical trial documentation.
Learn more about our NGO and health nonprofit translation services. Advanced Language Technology: Improving Speed and Cost
At local, state, and federal levels, there are large amounts of government paperwork that require accurate and timely translations. Traditional human translation on its own is typically more expensive and slower and can cause delays in government.
CSOFT's advanced language technology includes our automated translation services for large scale projects. Combined with our professional subject matter experts, we provide the highest-quality translation solutions that are both timely and cost-effective.
Learn more about our advanced language technology.
High-Quality

Regulatory

Translations

Regulatory bodies, like the FDA, EMA, and NMPA, are extremely important in protecting public health as well as promoting economic development. Regulatory documentation is extensive and requires consistent and accurate translations to meet multilingual demands of diverse populations. 

CSOFT works with regulatory bodies to ensure accurate and high-quality translation in over 250 languages, regardless of how large the project is. Backed by our cloud-based translation management system, we provide timely translation solutions that are consistent in quality, while remaining cost-effective.

Learn more about high-quality regulatory translations.
Government Interpretation Services
As the world's population becomes increasingly more connected, the need for accurate interpretation solutions for government agencies is crucial for meetings, fundraisers, and other government functions  at the local, state, or federal level. In addition, interpreting medical content is an important aspect for conducting successful medical conferences and meetings with regulatory bodies like pre-IND/NDA meetings with China's National Medical Products Administration's (NMPA) Center for Drug Evaluation and Research (CDE). Further, to avoid discriminatory lawsuits, many government agencies in the United States are required to offer access to language services for limited English proficient (LEP) individuals.
CSOFT offers in-person or remote interpretation services for government agencies, NGOs, public sector companies, and other international organizations in over 100 languages.
Learn more about our interpretation services for government agencies.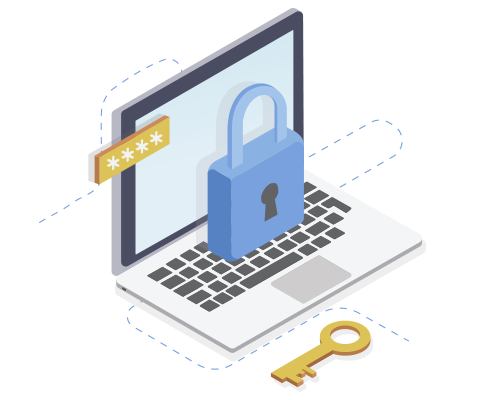 Data Security
As an ISO 17100:2015, ISO 9001:2015, and ISO 13485:2016 certified company, with operations leveraging best practices of ISO 27001, CSOFT's translation process includes in-country reviewers, utilizing either new or established style guides, and subject matter expert (SME) linguists with a minimum of 7 years of experience. With over 20 years of industry experience, we have developed mature processes for translation, editing, proofreading (TEP), as well as project management.
Learn more about how CSOFT protects companies' data.
Quality Assurance
Through our innovative cloud-based technology, CSOFT offers an online translation management ecosystem for one central location to leverage both translation memory as well as terminology management in real time.
Professional, high-quality localization of a health service or medical product is critical for medical translation solutions entering global markets. CSOFT understands the importance of accurate translation, which is why we have developed a process for quality assurance to ensure that any project that is translated meets quality standards in a timely manner that is also cost effective. Our advanced translation technology management system allows for translation projects to remain in one centralized location, updated in real time, to ensure that every step of the way, CSOFT has you covered. Additionally, we are certified in  ISO 17100:2015, ISO 9001:2015, and ISO 13485:2016, and our operations leverage best practices of ISO 27001 to ensure our customized solutions meet global regulatory requirements.
Learn more about our quality assurance process.