Life Sciences
+

Health
Communication Solutions into 250+ Languages for a Healthier World
Augmented Reality and Virtual Reality in Healthcare: Opening New Possibilities for Efficient Care Delivery

Check out our latest blog post that discusses the potential that augmented reality and virtual reality have in advancing the healthcare industry.
Medical Writing

Medical writing expertise in 250+ languages, from regulatory, publication, and safety writing services to medico-marketing solutions
FDA Approves of RedHill Pharma Phase 3 Study for NTM Infections
The FDA approved today of (7/31) RedHill Biopharma's, a specialty pharmaceutical company headquartered in Israel, investigational new drug (IND) application for phase 3 of RHB-204 in adults with pulmonary nontuberculous myobacteria (NTM) disease.
We are dedicated to industry-standard knowledge and quality
Helping You Globalize the Right Way
CSOFT's experienced and dedicated global regulatory submission specialists help companies comply with these demanding multilingual documentation requirements for submissions while providing the highest linguistic quality
We can help you attain the appropriate, accurate, and sustainable compliance required throughout the entire submission process. We ensure our clients receive the necessary certifications to successfully enter emerging markets.
Medical Translation with a Focus on Precision
Our translation solutions are intended for document types relating to every stage of product development life cycle.
Quality in translation is extremely important, but within the life sciences industry, incorrect translations could literally be life threatening. We use industry-standard processes, however, we also offer flexibility for each customer to allow for their companies' success, no matter the process.
CSOFT Health Sciences provides end-to-end medical translations for all phases of the product lifecycle, from pre-clinical to post-launch. We also specialize in market access consulting, medical writing, and CTD/eCTD submissions with the FDA, EMA, and NMPA.
Our operations are compliant with ISO 17100 and certified in ISO 9001:2015 and ISO 13485:2016, ensuring our customized solutions meet the rigorous regulatory requirements of global submissions.

The Power of Linguistic Expertise
Right Tools. Right Resources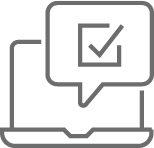 Tools we use
CAT Tools: Trados, MemoQ, Transifex, Smartling, WordServer
We translate all document types (.ai, .doc, .pdf, .ppt, .xlx, .css, .php, .html, .xml, .mml, .txt, .mpg, .mov, .zip, .psd, and more)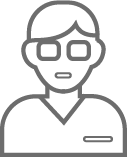 Linguists we hire
Our native in-country subject-matter experts with at least 7 years' experience go through a rigorous certification process and are guided with customer experience surveys

Methodologies we employ
Customized solutions
Translation Memory
Style Guides & Glossary
PLLP
CSOFT works extensively with medical professionals who are dedicated to prevalent therapeutic areas
Cardiology
Dental
Dermatology
Gastroenterology
Genetic Disease
Hematology
Hepatology
Immunology
Infections
Neurology
Oncology
Orthopedics
Pediatrics
Psychology
Rare Diseases
Women's Health
Start Your Global Journey
Headquarters
501 Boylston Street, 10th Floor
Boston, MA 02116

CSOFT life science blog aims to provide a better understanding of complex diseases, and regulatory policies from conducting experiments to introducing new type of drugs into the market.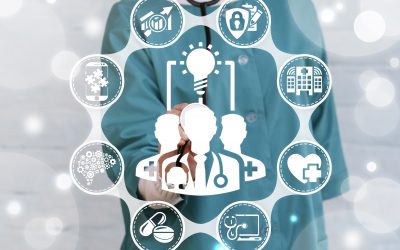 Wie Sprachen ein globales Problem lösen können   Der plötzliche Ausbruch des Coronavirus im Jahr 2019 und seine unzähligen gesundheitlichen Auswirkungen veranschaulichen ein Krisenszenario, in dem die Qualität und der Charakter einer sofortigen Reaktion die Macht hat,...