Biotechnology Translations
Providing highly accurate biotechnology translations to help life science companies bring true innovation to international markets
CONTACT US
End-to-End Biotech Translations in 250+ Languages
When it comes to cutting-edge biotechnology therapies, innovation and courage drive this  sector of the life science industry, but only with the help of high-quality biotechnology translations to capture and document solutions across languages and regions. From applied immunology and recombinant gene techniques to stem cell engineering and pharmaceutical treatments and diagnostic tests, the advancements in medical and health technology in the past several decades have paved the way for new developments in biotech to improve the quality of life for populations around the world. Yet to collaborate during R&D, conduct clinical trials, and gain regulatory approval across borders in turn requires comprehensive biomedical translations to meet global demand.
As medicine continues to advance through the research and development of new drug therapies and treatments around the world, accessing diverse populations across languages ensures both regulatory compliance and patient safety. It is critical for medical biotech companies involved in gene editing, gene therapy, vaccines and antibiotics, xenotransplantation, stem cell research, and other biopharmaceutical innovations to work with a qualified language service provider (LSP) to ensure accurate and professional translation of all medical and technical documentation. Inaccurate translations not only create additional and unnecessary costs and delays for a product's time to market, but also can endanger patient lives if these life-saving treatments are not accessible. In a complex and ever-changing industry, the need for efficient, quality translation requires professional linguistic experience, subject matter expertise, and advanced language technology. CSOFT Health Sciences' expert team of in-country linguists each have a minimum of 7 years of experience and have extensive knowledge of the nuances of the biotech industry, enabling us to tackle all aspects of biotechnology translations from complex regulatory documents to patient-facing materials.
Certified Medical Translations
CSOFT was named as one of the 8 most innovative technology companies by IDC Research – a well-renowned consulting company.
As one of the most highly regulated industries worldwide, characterized by highly specific policies and mandates from governments and regulatory bodies, the life sciences, and specifically certified medical documents, present some of the strictest requirements for document submissions. Regardless of the biotechnology medical translation or globalization services you require, CSOFT Health Sciences is the perfect partner. We provide certified biotechnology translation solutions for organizations in bioengineering, biotech manufacturing, biomedical, and agriculture in over 250 languages. We specialize in a number of translations in the biotechnology field:
Research & Development
White PaperTranslations
Medical PresentationTranslations
Biomanufacturing DocumentationTranslations
Environmental Sustainability and Natural Resource Protection Documents
Genetic Coding, Mapping, and Sequencing DocumentTranslations
Cell and Tissue Culture and Subcellular Organism Engineering Documentation and TechnologyTranslations
Protein Sequencing, Synthesis,and Engineering Technology Translations
Biomedical Manufacturing & Biomedical Engineering Translations
The biomanufacturing and bioengineering industries are leaders in creating innovations that improve lives globally. From in vitro diagnostic medical devices (IVDs) and other medical devices to biopharmaceutical drug therapies and treatments, the biomedical manufacturing and engineering industry is diverse in not only its creations to improve health, but also in its requirements to be able to succeed in the global markets. Strict regulatory laws require the translation and localization of documentation on projects, like bioreactor user manuals, eLearning courses, and lab technician guidance, just to name a few. CSOFT Health Sciences is a certified translation provider ensure the highest quality translation for whatever your needs may be.
Learn more about our biomedical engineering translations.
Biochemical Translations
The biochemical industry has seen an increasing amount of research and development in new treatments for diseases that affect patients around the world. In addition, to keep up with global food demands, the biochemical industry has also expanded in finding new methodologies to increase the amount of food agriculture crops yield through advanced pesticides, fertilizers, GMOs, and more. These advancements have caused the biochemical market to prosper, and with this new growth, the need for translations and multilingual communication solutions in order to reach global markets is even more necessary.
CSOFT Health Sciences provides end-to-end biochemical translation solutions throughout a product's lifecycle. We have experience translating documents like standard operation procedures (SOPs), safety guides, and regulatory compliance documents in relation to vaccine development, biochemical reagents, and plant growth regulators.
Learn more about our biochemical translations.
Stem Cell Research Translations
Stem cell research is the groundwork for potential new drug therapies across the medical field, and for prevalent diseases like dementia, cancer, diabetes, and COVID-19. As a result, genetic engineering and cell biology R&D has had global pressure to innovate new treatments to help save patients' lives. As companies and organizations in the industry work overtime to create lifesaving drugs and drug therapies, the need for translating and localizing these products to meet regulatory requirements remains at an all-time high.
CSOFT Health Sciences provides expert medical translation solutions for companies working in the biotech industry to help reach and save patients' lives globally. We help support your product's life cycle in international markets, through our in-depth knowledge and understanding of regulatory compliance laws and professional linguistic expertise for the highest quality translation solutions in 250+ languages.
Learn more about our stem cell research translations.
Biotechnology Regulatory Translations
The biotech sector remains highly regulated within the life sciences, with strict laws and guidelines in place to ensure patient safety. To navigate these regulations and successfully expand into new global markets, biotech regulatory translations for all required documentation is an effective solution for adhering to international safety regulations and efficiently enabling expansion to new markets across languages. CSOFT Health Sciences provides high quality life science regulatory translations in 250+ languages, and our subject-matter experts are experienced across the health legal field, including in biotech.
Learn more about our life science regulatory translations.
Neuroscience Translations
Neuroscience translations are essential for life science companies working in neuroscience to conduct life-saving research and achieve medical breakthroughs. Neuroscience is the study of the nervous system, including the central nervous system, the brain and spinal cord, and peripheral nervous system, yet its applications span many fields, from physiology, psychology, and physics, to computer science and statistics. From conducting neuroscience research studies to exploring pharmaceutical treatment options at the molecular level, CSOFT Health Sciences' translation and interpreting support in 250+ languages allow healthcare and research organizations, as well as biotechnology and pharmaceutical companies to deliver neuroscience solutions across the world.
Learn more about our neuroscience translations.
Biomaterials Translations
Biomaterials translations are critical for life science companies to deliver life-saving biomaterials solutions to patients across languages. Biomaterials are materials that are engineered to be biocompatible with the human body and are used clinically in either diagnostics or therapeutics. While some biomaterials are passive, many new biomaterials applications are bioactive and interact with the body to enhance the therapeutic value of the biomaterial. Biomaterials science and biomaterials engineering products innovate across clinical applications, such as surgical implants, biosensors, and even drug discovery. Whether a biomaterial is made of metal, polymer, ceramic, or a composite material, accurate translation of regulatory documents is required to bring these innovations to patients around the world. CSOFT Health Sciences provides high-quality translation solutions for life science businesses involved in biomaterials and materials science engineering. Utilizing our global team of over 10,000 in-country linguists and biomaterials engineering experts, we ensure technically accurate and timely multilingual communication solutions for biomaterials.
Learn more about our biomaterials translations.
Quality Assurance
CSOFT Health Sciences has developed a process for quality assurance to ensure that every medical translation project meets quality standards in a cost-effective and timely manner. We are certified in ISO 17100:2015, ISO 9001:2015, and ISO 13485:2016 to ensure our customized solutions meet global regulatory requirements. Our subject matter expert linguists have a minimum of 7 years' experience and work with in-country reviewers and project style guides to meet industry standards. And through our innovative cloud-based technology, CSOFT offers an online translation management ecosystem for one central location to leverage both translation memory as well as terminology management in real time. Every step of the way, CSOFT has you covered.
Learn more about our quality assurance process.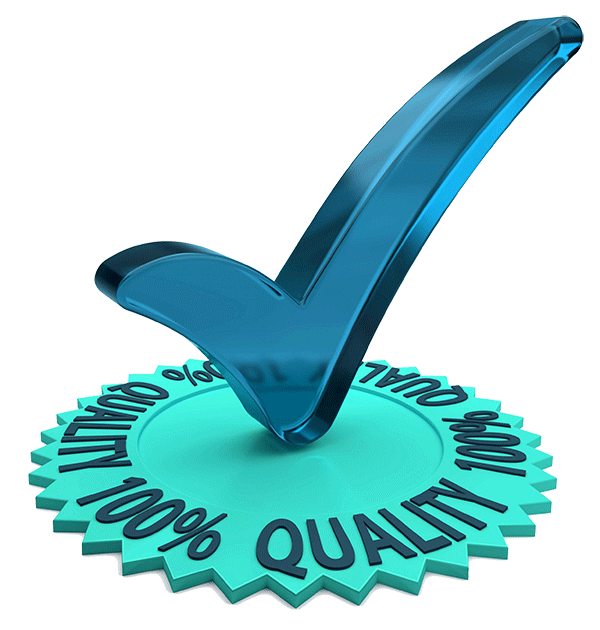 Data Security
With over 20 years of experience in medical translation, CSOFT Health Sciences understands the importance of data security to our clients, and we take nothing for granted when confidentiality is a concern. Our well-documented and fully traceable information data security policies, checklists, and quality records leverage best practices of ISO 27001, and are designed to keep everything from source data to translations protected. From our 24/7/365 data monitoring and advanced encryption to our access control measures, you can be certain that your project data is safe from start to finish.
Learn more about how CSOFT prioritizes data security.
GOT QUESTIONS?
Speak to one of our support agents.