Biochemical Translations
Ensuring success for global companies working with biochemicals by providing accurate biochemical translations and localization solutions across the globe.
Contact us now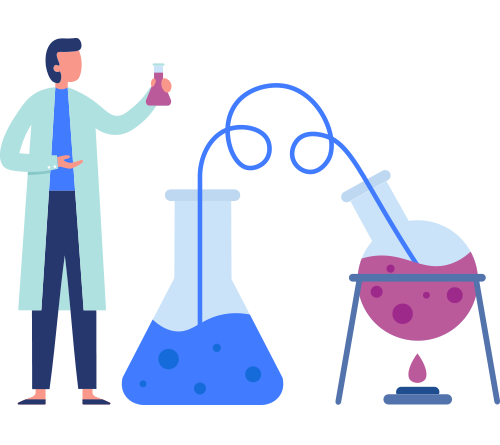 Professional Biochemical Translations: Localizing a Highly Complex Field
Biochemical translations enable life science companies to innovate across biochemistry and around the world. Biochemistry is a huge part of the life sciences; as the study of the chemical and biological processes that occur in living organisms, it is closely tied to the research and development process for new drug therapies and biotechnology solutions. Through learning more about these organic and biological chemical processes, diseases and human health are better understood, and potential treatments and methods of health management are developed. In addition to the application of biochemistry for pharmaceutical companies, biochemical engineering is essential for the nutrition, agriculture, and renewable energy sectors in the life sciences. Regardless of the application of biochemistry, the need for technically accurate biochemical translations is crucial not only for success of the biochemical product, but also to ensure safety in its functions.
CSOFT Health Sciences has the experience and expertise for all biochemical translation needs. Utilizing our extensive global network of subject matter experts and in-country linguists, we provide high quality translation solutions in over 250 languages for life science companies involved in biochemicals.
We translate a full range of content, documents, and materials for medical professionals in the biochemical field, including:
Biochemistry Translations in Biotechnology Translations
Biochemistry and biotechnology are both branches of the life sciences that study living organisms. While biochemistry deals with the study of processes in a living cell, biotechnology is an applied science within biochemistry and other related fields, which utilizes technology and techniques to study these pathways, as well as use them in applications beyond biochemistry. Whether it is stem cell research, biomedical engineering (BME) applications, or biomaterials manufacturing, CSOFT Health Sciences provides technically accurate translation and localization solutions for biochemical biotechnology companies in 250+ languages.
Learn more about our biotechnology translations.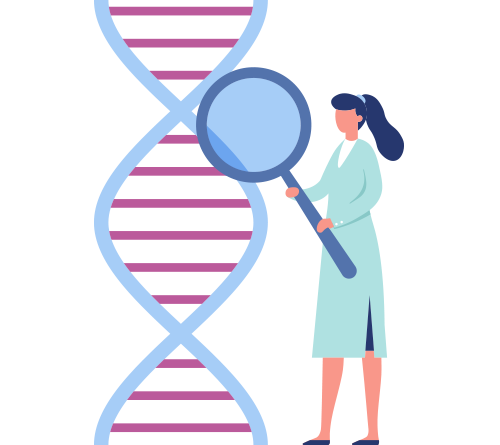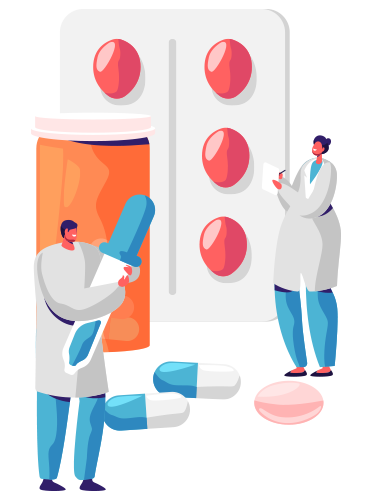 Pharmaceutical Biochemical Translations
Pharmaceutical biochemistry, including pharmacology and pharmacovigilance, is the study of specific drugs relating to maintenance of human health and treatment of disease. Understanding biochemicals, and in turn biochemical processes in the body, facilitates a deeper comprehension of bodily functions and processes like hormone release, digestion, and muscle response, that can be targeted for drug discovery. These biological responses are also vital in not only gaining a better understanding of the human body and how it functions, but also in the ability to test drugs' efficacy and safety.
CSOFT Health Sciences works with pharmaceutical companies and CROs involved in the research and development of new treatment and management options for a wide range of diseases to provide accurate and timely biochemical translations. 
Learn more about our pharmaceuticals translations.
Agriculture Biochemical Translation Solutions
From fertilizers and insecticides to gasoline for machinery, the agriculture industry relies heavily on agrochemicals to support human health and grow business worldwide. Biochemical solutions for the agriculture industry include identifying plant hormones and their uses for creating genetically modified organisms (GMOs) to improve a variety of different priorities the agriculture industry faces, like increasing crop yields, improving quality of food, reducing labor costs, and extending harvest life. As a constantly evolving industry, the need for quick and reliable agrochemicals translation when exporting and importing agricultural products is extremely important for success in global markets.
CSOFT Health Sciences provides high-quality agrochemical translations and communication solutions for biotech and agriculture companies, including agrochemical enterprise recourse planning (ERP), quality management software applications and websites in over 250 languages.
Learn more about our agrochemical translations.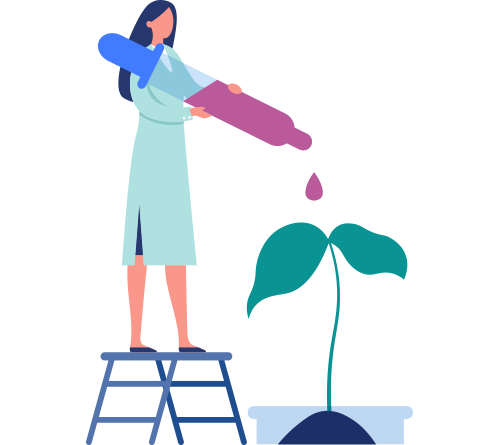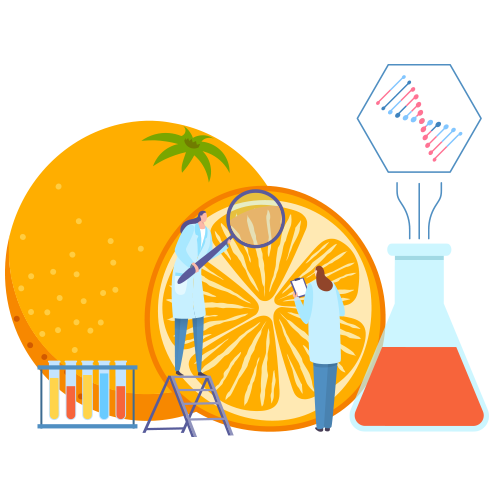 Nutritional Biochemistry Translation Solutions
Much of what is studied and involved in biochemicals research directly links to human nutrition, and leveraging biochemistry translations can help life science companies feed the world. For example, there are four main classifications for biochemical compounds: lipids, proteins, carbohydrates, and nucleic acids These four compounds also are essential for human survival, and found in the food we eat through alternate forms like fats, sugars, starches, and more. The nutritional value of food, and the impact consuming certain foods has on an individual's health, is crucial to better understanding human health, including disease susceptibility, and combat malnutrition worldwide.
CSOFT Health Sciences works with life science companies involved in the research of nutrition for improving human health, as well as professionals in the nutrition industry. We understand the importance of customized solutions in a timely manner; to ensure we surpass quality and time standards, we utilize our advanced, cloud-based translation technology to help those involved with nutritional biochemistry succeed in new markets.
Learn more about our nutrition translation services.
We also have experience translating a variety of different document types, including:
MS Word
MS Excel
PowerPoint
PDF
JAVA
InDesign
FrameMaker
HTML
XML
DITA
Quality Assurance
CSOFT Health Sciences has developed a process for quality assurance to ensure that every medical translation project meets quality standards in a cost-effective and timely manner. We are certified in ISO 17100:2015, ISO 9001:2015, and ISO 13485:2016 to ensure our customized solutions meet global regulatory requirements. Our subject matter expert linguists have a minimum of 7 years' experience and work with in-country reviewers and project style guides to meet industry standards. And through our innovative cloud-based technology, CSOFT offers an online translation management ecosystem for one central location to leverage both translation memory as well as terminology management in real time. Every step of the way, CSOFT has you covered.
Learn more about our quality assurance process.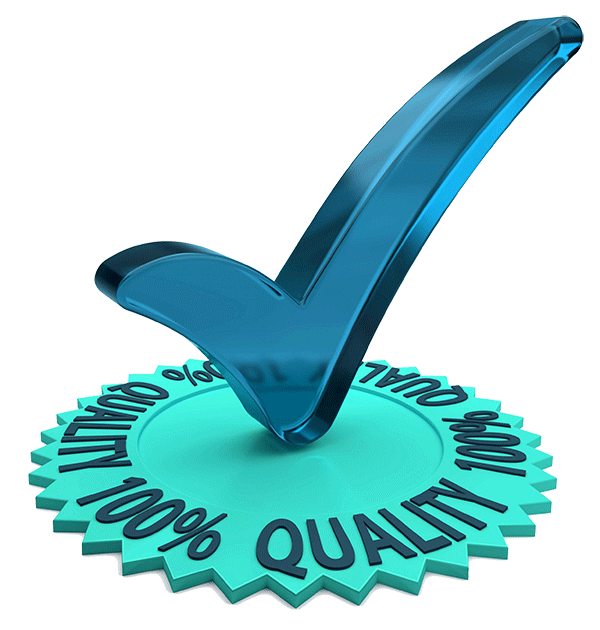 Data Security
With over 20 years of experience in medical translation, CSOFT Health Sciences understands the importance of data security to our clients, and we take nothing for granted when confidentiality is a concern. Our well-documented and fully traceable information data security policies, checklists, and quality records leverage best practices of ISO 27001, and are designed to keep everything from source data to translations protected. From our 24/7/365 data monitoring and advanced encryption to our access control measures, you can be certain that your project data is safe from start to finish.
Learn more about how CSOFT prioritizes data security.
GOT QUESTIONS?
Speak to one of our support agents.