Chemical Translations
We provide the highest-quality chemical translations and communication solutions for all industries in the chemical supply chain to facilitate global market access and success.
Contact us now
Chemical Translation Solutions for All Life Science Industries
Applications of chemistry bridge the physical sciences and the life sciences, making chemical translations an integral part of expanding into international markets for many life science companies. The global industrial chemical supply chain includes biochemical applications, such as pharmaceutical chemicals for the drug development process, as well as more traditional chemical industrial applications such as agriculture chemical production, material science and engineering, cosmetic chemical production, and the petrochemical industry. All facets of the chemical industry require professional translation of associated documentation including:
Engineering Manual Translations
Registration Document Translations
Manufacturing SOP Translations
Chemical Safety Reports (CSRs) Translations
With a large network of over 10,000+ in-country linguists and subject matter experts, CSOFT Health Sciences provides the highest-quality and technically accurate translation solutions for companies in the global biochemical and chemical industrial supply chain. Our expert linguists, in combination with our advanced translation technology, are able to seamlessly translate chemical industry-specific terminology and phrases, as well as International Chemical Identifier codes. Through our localization best practices, we ensure timely and professional translation solutions for the best ROI.
Biochemical Translations
Biochemistry, the study of the intersection between chemical and biological processes that occur in living organisms, is closely tied to the research and development process for new drug therapies, agriculture processes, and even alternate energy resources. Through learning more about these organic and biological chemical processes, diseases and human health are better understood as well as potential treatments and methods of health management. The need for technically accurate biochemical translations is crucial not only for success of a biochemical product, but also to ensure safety across languages. CSOFT has the experience and expertise for all biochemical translation needs. Utilizing our extensive network of subject matter experts and in-country linguists, we provide high quality translation solutions in 250+ languages for life science companies involved in biochemicals.
Learn more about our life science regulatory translations.
Petrochemical Translations for the Life Sciences
The petrochemical industry is a large part of the medical chemical supply production chain that deals with the production of chemical products like ethylene, propylene, and benzene through refining petroleum. As a global product industry within healthcare that affects most populations all over the world, the need for accurately translated documentation, like technical manual translations and eLearning and training programs, are necessary for success of life sciences companies interacting with the petrochemical industry and petrochemical products. Many life sciences companies use these products in the production of life-saving medical products, such as analgesics, antibiotics, and topicals, as well as in the production of medical devices.
CSOFT Health Sciences' global team of over 10,000 linguists and our expertise at the intersection of healthcare and petrochemical products can help you navigate translations for all your petrochemical needs.
Biomaterials Science Translation Solutions
Material science is a complex industry, combining physics, chemistry, biology, and mechanical engineering to design and discover new materials to solve problems associated with manufacturing and major engineering fields, like nanotechnology, information technology, biotechnology, energy, and more.. Biomaterials are a large part of the material science sector for life science businesses, including in dental applications, surgical procedures like organ transplant or grafting, as well as drug delivery.
CSOFT Health Sciences provides high-quality translation solutions for life science businesses involved in biomaterials and materials science engineering. Utilizing our in-country linguists and engineering experts, we ensure technically accurate and timely multilingual communication solutions for a variety of materials including testing software, materials technology patents, and product user manuals.
Learn more about our biomaterials translations.
Chemical Regulatory Translations
The chemical sector remains one of the most regulated within the life sciences, with strict laws and guidelines in place to protect both humans and the environment. To navigate these regulations and successfully expand into new global markets, chemical regulatory translations for all required documentation in an effective solution for adhering to international chemical and environmental safety regulations. CSOFT provides high quality life science regulatory translations in 250+ languages, including chemicals regulatory translations, to ensure that life sciences companies meet regulatory guidelines and ensure market access for biochemical products worldwide.
Learn more about our chemical and life sciences regulatory translations.
Plastics Manufacturing Translations
Plastics manufacturing is a huge sector of the chemical supply chain, and has many applications within biochemistry, biotechnology, and the health sciences. From consumer products and artwork to medical devices and tools, plastic is more than useful; it is an affordable and integral material for people all over the world. With the plastic manufacturing process utilizing countless polymer structures, each with their own respective documentation, high-quality and technically accurate translation is crucial to ensure the safety and efficacy of each project.
As an ISO certified company, CSOFT Health Sciences ensures that not only are our translations high-quality, but also that they meet the rigorous regulatory requirements of global submissions. We have extensive experience in translation of multilingual plastic manufacturing documents, including plastics software, equipment manuals, as well as eLearning courses.
Learn more about our plastics manufacturing translations.
Pharmaceuticals Translations
Pharmaceutical and biotechnology companies utilize a variety of chemicals and active ingredients in the drug development process to create lifesaving and life-enhancing medications. As part of this highly regulated industry, technical documents like safety guidelines and regulatory submission documents are crucial for market access and product success. With an increasingly large amount of pharmaceutical clinical trials being conducted overseas, the need for greater cross-border collaboration across different cultures and languages is critical in advancing the global biopharmaceutical and healthcare ecosystem.
Here at CSOFT Health Sciences, we understand the importance of fast and accurate translations when working with drug development companies. Delays in prescription drugs entering the market can mean life or death for patients. That is why we have developed our experienced translation best practices, ensuring the highest-quality translation that is both cost-effective with a quick turnaround time.
 Learn more about our pharmaceuticals translations.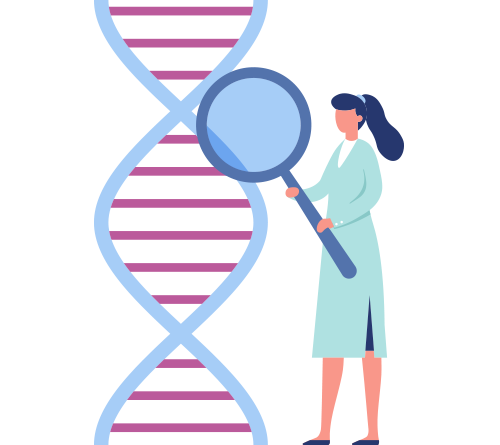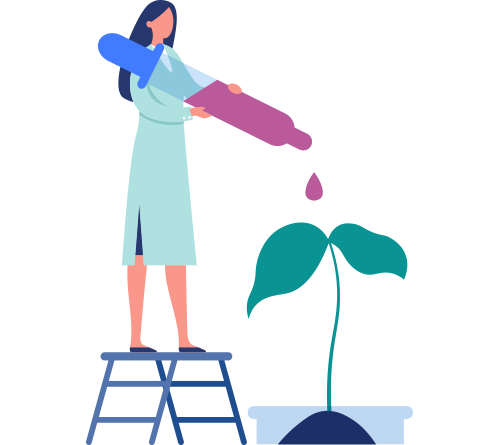 Agricultural Chemicals Translations for the Life Sciences
From fertilizers to combat malnutrition, to insecticides that prevent vector-borne diseases, to gasoline for machinery, the agriculture industry relies heavily on chemicals to support and grow business, and within the life sciences to promote the health and well-being of humans. As a constantly evolving industry, the need for quick and reliable translation when exporting and importing agricultural products is extremely important for success in global markets. CSOFT provides high-quality chemical translation solutions for agriculture companies including agrochemical enterprise recourse planning (ERP), quality management software applications and websites in over 250+ languages.
Learn more about our agricultural chemistry translations.
Technical Translation Solutions for Chemical Engineering
For chemical engineering businesses expanding into international markets, the need for professional translation of standard operation procedures (SOPs), equipment software, hazard assessments, user manuals, and other technical documentation is critical for success.
CSOFT Health Sciences' professional linguists, which have a minimum of 7 years of experience, work closely with our chemical engineering experts and lab technicians to ensure that in every step of the chemical engineering process translations are accurate and of the highest quality. In addition, we utilize our advance translation technology for a faster turnaround time that is cost-effective for chemical engineering companies in over 250 languages.
Learn more about our expertise in technical translation.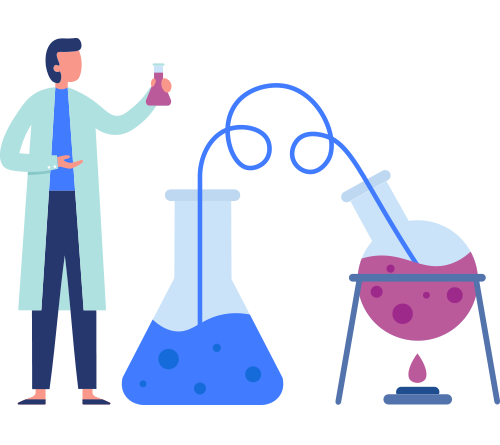 Regulation and Legislation Translations
Regulation and legislation translations are implemented to ensure compliance and to provide safe and high-quality services to clients. Compliance has become more complex due to globalization, heightened expectations, innovation, and ever-evolving customer needs. Whether you are a pharmaceutical company, medical device company, US Food and Drug Administration (FDA), International Organization for Standardization (ISO), or European Union (EU), regulations and legislations ensure safety of product use such as drugs, vaccines, biological medical products, medical devices, and radiation-emitting products. As companies and organizations continue to release products into new markets and reach customers throughout the world, keeping up with regulations and legislations is necessary to meet customer needs. CSOFT Health Sciences provides accurate translations for all types of regulations and legislations. With a global network of in-country linguists and expertise to translate over 250 languages, we can help localize your chemical regulations and legislation needs.
Learn more about our regulation and legislation translations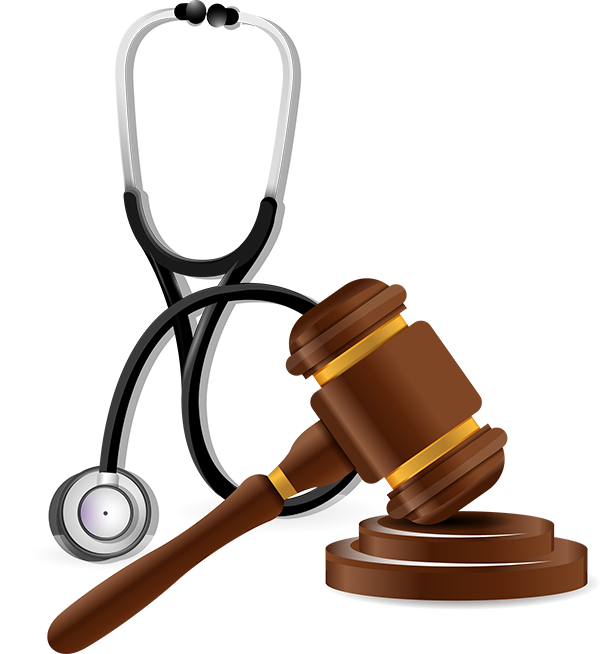 Toxicology Translations
From researching the effects of chemical exposure in the workplace to diagnosing exposure to venom, the discipline of toxicology spans across a number of life science industries, which necessitates the need for toxicology translations to connect with patients and markets on a global scale. With its roots in pharmacology, medicine, chemistry, and biology, toxicology is often associated with the study and prevention of toxins, but the sector's evolving contribution to cancer research is a significant movement within medical research and life sciences as a whole. To effectively conduct exposure research and provide poison control, toxicologists and companies across the toxicology supply chain require translations for a range of materials and documents. From medication label translations to patient records translations, CSOFT Health Sciences offers a range of essential life science localization solutions for toxicology.
Learn more about our toxicology translations.
Quality Assurance
Through our innovative cloud-based technology, CSOFT offers an online translation management ecosystem for one central location to leverage both translation memory as well as terminology management in real time.
Professional, high-quality localization of a health service or medical product is critical for medical translation solutions entering global markets. CSOFT understands the importance of accurate translation, which is why we have developed a process for quality assurance to ensure that any project that is translated meets quality standards in a timely manner that is also cost effective. Our advanced translation technology management system allows for translation projects to remain in one centralized location, updated in real time, to ensure that every step of the way, CSOFT has you covered. Additionally, we are certified in  ISO 17100:2015, ISO 9001:2015, and ISO 13485:2016, and our operations leverage best practices of ISO 27001 to ensure our customized solutions meet global regulatory requirements.
Learn more about our quality assurance process.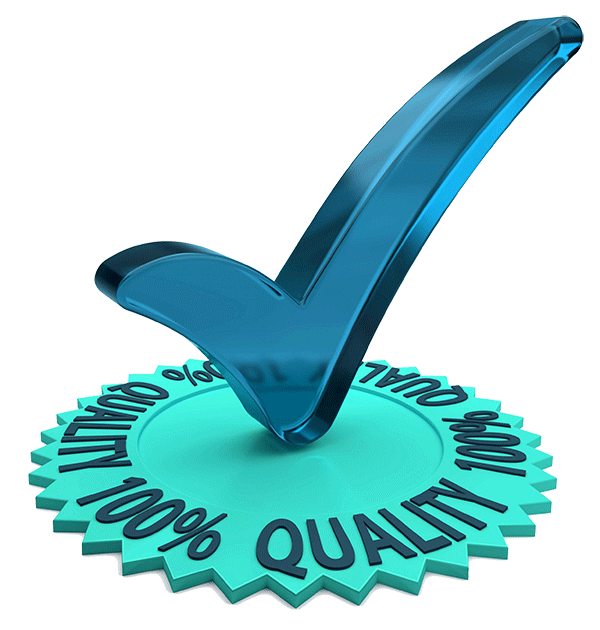 Data Security
As an ISO 17100:2015, ISO 9001:2015, and ISO 13485:2016 certified company, with operations leveraging best practices of ISO 27001, CSOFT's translation process includes in-country reviewers, utilizing either new or established style guides, and subject matter expert (SME) linguists with a minimum of 7 years of experience. With over 20 years of industry experience, we have developed mature processes for translation, editing, proofreading (TEP), as well as project management.
Learn more about how CSOFT protects companies' data.
GOT QUESTIONS?
Speak to one of our support agents.