Life Sciences
+

Health
Leaders in Medical Translation in 250+ Languages
Linguistic Validation
Effective linguistic validation services are essential to ensuring the quality and validity of translated clinical outcome assessments (COAs), as well as multilingual clinical trials. Learn how CSOFT's team of medical linguists and subject matter experts like doctors, clinicians, and healthcare professionals are dedicated to delivering the highest-quality linguistic validation services for the best possible ROI.
The EU MDR Labelling Journey: Best Practices for Navigating the Latest Medical Device Labelling Requirements
Our most recent white paper provides an overview of the EU MDR 2017/745's noteworthy changes and important dates for compliance; specific labelling requirements for medical device product labels, implant cards, IFU and eIFUs, and Unique Device Identifiers (UDI); and specific ways CSOFT's harmonized translation process and labeling engineering expertise can ensure EU MDR labelling compliance for medical device companies.
Medical Device Translation
We provide the highest-quality medical device translation services for life science companies expanding into global markets, from in vitro diagnostic devices and SaMD to Class I, Class II, and Class III medical devices.
The Importance of Patient Diversity: Asian Americans and Diabetes
For populations that are predisposed to be at greater risk for certain diseases, patient-centric care and research is vital for developing innovative #treatments with the patient's voice in mind. This is clearly illustrated in diabetes, a disease which nationals with Asian ethnicity are at higher risk of contracting than other ethnicities. Learn more about the importance of incorporating diversity in R&D, as well as how you can help support inclusive #diabetes #research with the Joslin Diabetes Center in our most recent blog post.
FDA's ACIP Requires More Data for J&J COVID-19 Vaccine Decision
The FDA's Advisory Committee on Immunization Practices (ACIP) met on April 14 to provide its recommendation regarding the pause of the Johnson & Johnson COVID-19 vaccine due to the association of extremely rare but potentially life-threatening blood clots.
Are you looking for an industry outside of the Life Sciences?
We are dedicated to industry-standard knowledge and quality
Helping You Globalize the Right Way
CSOFT's experienced and dedicated global regulatory submission specialists help companies comply with these demanding multilingual documentation requirements for submissions while providing the highest linguistic quality
We can help you attain the appropriate, accurate, and sustainable compliance required throughout the entire submission process. We ensure our clients receive the necessary certifications to successfully enter emerging markets.
Medical Translation with a Focus on Precision
Our translation solutions are intended for document types relating to every stage of product development life cycle.
Quality in translation is extremely important, but within the life sciences industry, incorrect translations could literally be life threatening. We use industry-standard processes, however, we also offer flexibility for each customer to allow for their companies' success, no matter the process.
CSOFT Health Sciences provides end-to-end medical translations for all phases of the product lifecycle, from pre-clinical to post-launch. We also specialize in market access consulting, medical writing, and CTD/eCTD submissions with the FDA, EMA, and NMPA.
Our operations are compliant with ISO 17100 and certified in ISO 9001:2015 and ISO 13485:2016, ensuring our customized solutions meet the rigorous regulatory requirements of global submissions.

The Power of Linguistic Expertise
Right Tools. Right Resources
CSOFT works extensively with medical professionals who are dedicated to prevalent therapeutic areas
Start Your Global Journey
Headquarters
501 Boylston Street, 10th Floor
Boston, MA 02116

For many years, CSOFT has been supporting the life science industries as they continue to grow. We are dedicated to providing the highest-quality services to our clients, while making sure they have access to different policies and up-to-date information. As a medical communications company, we are taking the initiative to promote and increase awareness in the science community and to every individual.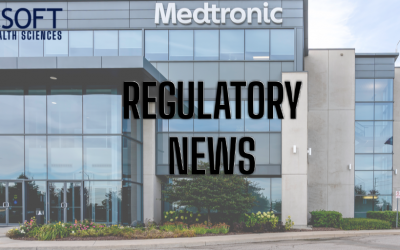 The U.S. Food and Drug Administration (FDA) granted Medtronic's Pipeline™ Flex Embolization Device with Shield Technology™ regulatory approval. The Shield Technology is designed to introduce the first surface-modified implant device that reduces the tendency of the...