Life Sciences
+

Health
Leaders in Medical Translation in 250+ Languages
Evaluating Geographical Clinical Trial Trends with Dr. Vladimir Misik
In our fourth podcast episode, CSOFT CEO Ms. Shunee Yee and special guest Dr. Vladimir Misik sat down to discuss the shifting clinical trial landscape and future predictions for industry investment and market share.
MACHINE TRANSLATION FOR THE LIFE SCIENCE INDUSTRIES: THE MYTH AND THE TRUTH
Our Newest White Paper explores how the rapid development of AI technology and machine learning have provided the translation industry with new capabilities in machine translation (MT), particularly for the life science sector. Learn about the different kinds of MT as well as its potential benefits and limitations across the life sciences industries in facilitating cheaper and faster turnaround times for translation projects, without sacrificing quality.
An Interview with Vladimir Misik: What Clinical Trial Market Will Remain Competitive?
CSOFT Health Sciences sat down with Dr. Vladimir Misik to continue discussions from our latest podcast episode and explore in-depth the nature of clinical trial industry investment and evaluate global market trends.
Cervical Cancer: Seagen & Genmab Granted FDA Accelerated Approval
The US FDA has granted Seagen and Genmab accelerated approval for TIVDAK (tisotumab vedotin-tftv) to treat adult patients with recurring or metastatic cervical cancer who have previously received disease progression or chemotherapy.
Are you looking for an industry outside of the Life Sciences?
We are dedicated to industry-standard knowledge and quality
Helping You Globalize the Right Way
CSOFT's experienced and dedicated global regulatory submission specialists help companies comply with these demanding multilingual documentation requirements for submissions while providing the highest linguistic quality
We can help you attain the appropriate, accurate, and sustainable compliance required throughout the entire submission process. We ensure our clients receive the necessary certifications to successfully enter emerging markets.
Medical Translation with a Focus on Precision
Our translation solutions are intended for document types relating to every stage of product development life cycle.
Quality in translation is extremely important, but within the life sciences industry, incorrect translations could literally be life threatening. We use industry-standard processes, however, we also offer flexibility for each customer to allow for their companies' success, no matter the process.
CSOFT Health Sciences, leaders in medical translation, provides end-to-end medical translations for all phases of the product lifecycle, from pre-clinical to post-launch. We also specialize in market access consulting, medical writing, and CTD/eCTD submissions with the FDA, EMA, and NMPA.
Our operations are compliant with ISO 17100 and certified in ISO 9001:2015 and ISO 13485:2016, ensuring our customized solutions meet the rigorous regulatory requirements of global submissions.

The Power of Linguistic Expertise
Right Tools. Right Resources
CSOFT works extensively with medical professionals who are dedicated to prevalent therapeutic areas
Start Your Global Journey
Headquarters
501 Boylston Street, 10th Floor
Boston, MA 02116

For many years, CSOFT has been supporting the life science industries as they continue to grow. We are dedicated to providing the highest-quality services to our clients, while making sure they have access to different policies and up-to-date information. As a medical communications company, we are taking the initiative to promote and increase awareness in the science community and to every individual.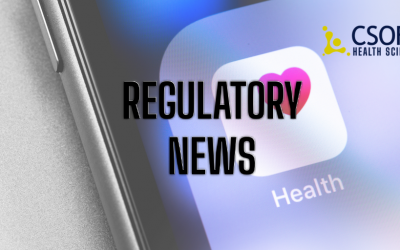 Apple Devices can identify individuals with early, untreated Parkinson's disease (PD), according to recent research. Data from the 12-month WATCH-PD study, which included 132 individuals (82 with PD and 50 controls), highlighted the differences in a finger-tapping...