Life Sciences
+

Health
Leaders in Medical Translation in 250+ Languages
Linguistic Validation
Effective linguistic validation services are essential to ensuring the quality and validity of translated clinical outcome assessments (COAs), as well as multilingual clinical trials. Learn how CSOFT's team of medical linguists and subject matter experts like doctors, clinicians, and healthcare professionals are dedicated to delivering the highest-quality linguistic validation services for the best possible ROI.
MACHINE TRANSLATION FOR THE LIFE SCIENCE INDUSTRIES: THE MYTH AND THE TRUTH
Our Newest White Paper explores how the rapid development of AI technology and machine learning have provided the translation industry with new capabilities in machine translation (MT), particularly for the life science sector. Learn about the different kinds of MT as well as its potential benefits and limitations across the life sciences industries in facilitating cheaper and faster turnaround times for translation projects, without sacrificing quality.
Telehealth & Mental Health: COVID-19's Impact for Global Well-being
Since the COVID-19 outbreak in 2020, there has been a significant rise in cases of mental health issues like stress, depression, and anxiety around the world. Learn about the influence of technological advancements for supporting patient care, including the increase of mental health issues, in our latest blog post.
Regeneron COVID-19 Antibody Therapy Approved for Injection
In a move to combat treatment delay, as well as to meet the demand for antibody drugs, the U.S has approved Regeneron Pharmaceutical's lower dose COVID-19 antibody cocktail that can be administered through injection.
Are you looking for an industry outside of the Life Sciences?
We are dedicated to industry-standard knowledge and quality
Helping You Globalize the Right Way
CSOFT's experienced and dedicated global regulatory submission specialists help companies comply with these demanding multilingual documentation requirements for submissions while providing the highest linguistic quality
We can help you attain the appropriate, accurate, and sustainable compliance required throughout the entire submission process. We ensure our clients receive the necessary certifications to successfully enter emerging markets.
Medical Translation with a Focus on Precision
Our translation solutions are intended for document types relating to every stage of product development life cycle.
Quality in translation is extremely important, but within the life sciences industry, incorrect translations could literally be life threatening. We use industry-standard processes, however, we also offer flexibility for each customer to allow for their companies' success, no matter the process.
CSOFT Health Sciences provides end-to-end medical translations for all phases of the product lifecycle, from pre-clinical to post-launch. We also specialize in market access consulting, medical writing, and CTD/eCTD submissions with the FDA, EMA, and NMPA.
Our operations are compliant with ISO 17100 and certified in ISO 9001:2015 and ISO 13485:2016, ensuring our customized solutions meet the rigorous regulatory requirements of global submissions.

The Power of Linguistic Expertise
Right Tools. Right Resources
CSOFT works extensively with medical professionals who are dedicated to prevalent therapeutic areas
Start Your Global Journey
Headquarters
501 Boylston Street, 10th Floor
Boston, MA 02116

For many years, CSOFT has been supporting the life science industries as they continue to grow. We are dedicated to providing the highest-quality services to our clients, while making sure they have access to different policies and up-to-date information. As a medical communications company, we are taking the initiative to promote and increase awareness in the science community and to every individual.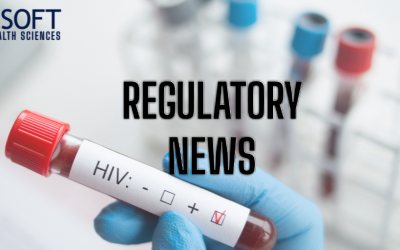 The U.S. Food and Drug Administration (FDA) has granted pre-approval for Enochian BioSciences' Investigational New Drug (IND) application for a potential functional treatment or cure for HIV (human immunodeficiency disorder). The submission is based off of an...