The Linguists We Hire
We hire professional linguists and life science translators  with the talent and skills to translate and transcreate all content for life sciences companies
Contact us now
Translating life sciences content is no easy task; life science translators must effectively ensure that the message resonates with and is culturally-sensitive to the target audience without sacrificing the overall meaning, as well as meeting the businesses' needs and their brand, often all while under a strict deadline. For life sciences businesses expanding into global markets, linguists must have the subject matter expertise to be able to effectively understand the content they are translating or transcreating, as well as have a comprehension of local regulatory policies to ensure the product's or service's success.

At CSOFT, we understand the importance of hiring professional linguists with the experience, expertise, and knowledge to be able to accurately translate life science content. As a localization company compliant with ISO 17100, and certifications in ISO 9001:2015 and ISO 13485:2016, we only hire the most skilled translators that are well versed in life science content to ensure the highest-quality translation for the target market.
In-Country Linguists with the Subject Matter Expertise
As a knowledge industry, accurate translation for the life sciences requires in-depth understanding of initialisms, terminology, and conceptual understanding of complex subject matter. Without this knowledge, the content, regardless if it's CTD/eCTD submission documents, medical device user manuals, or patient information sheets, cannot be translated as effectively, timely, or accurately. CSOFT's professional medical linguists have a minimum of 7 years of experience in their respective fields to ensure the highest-quality translation solutions.
In addition to real world experience in and knowledge of the life science industries, CSOFT utilizes professional, in-country translators to capture the subtle nuances of a language that can only be appreciated by those living within the culture. Our in-country linguists ensure that the product's or service's messaging is effective to its target audience through their knowledge of local customs and culture, helping mitigate any potential for misinterpretation of brand messaging.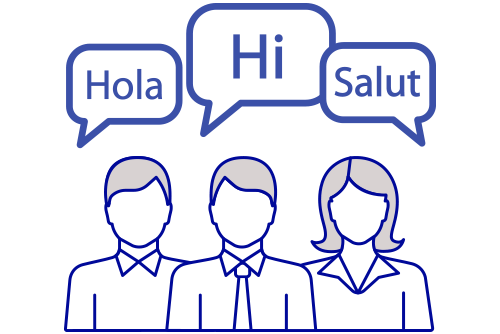 Our Qualification Process
In order to ensure that we hire only the most skilled professional multilingual subject matter experts, we have perfected our process and standards when employing our linguists. Through a well-defined rubric, we test our linguists on:
Technical accuracy
Linguistic style
Command of grammar
Glossary management ability
Knowledge of document tags
Proficiency with TM (translation memory) tools.
In addition, since the life sciences requires highly technical and accurate translations that are often associated with high-risks in regards to patient health and safety, we require that our technical translators also excel at technical writing in their target languages. Doing so avoids the "stiffness" associated with amateur translations, as well as ensures that regardless of the target audience, the content is accurate and professionally translated in a timeefficient way that makes sense and is compliant with local regulatory submission standards.
GOT QUESTIONS?
Speak to one of our support agents.