Biomedical Engineering Translations
Supporting biotech innovation through accurate, high-quality biomedical engineering translations
Contact us now
Biomedical engineering translations ensure that the most innovative medical products can safely reach patients across languages. Biomedical engineering (BME), sometimes referred to as bioengineering, is an interdisciplinary field of STEM, combining both biology and engineering to address medical concerns and patient needs around the world. Biomedical engineering has experienced rapid growth over the past decade, innovating life-saving treatments and devices like surgical robots, artificial organs, advanced prosthetics, and regenerative tissue growth.  
CSOFT Health Sciences' team of 10,000+ subject matter experts and linguists provides the highest quality, accurate medical communication solutions to help biomedical engineers and BME companies enhance access to innovative medical solutions. With coverage in over 250 languages, CSOFT can ensure the success of cross-border biomedical engineering projects wherever innovation leads.
Medical Device Translations
The medical device sector focuses on biomedical technology such as machines, devices, and apparatuses that treat, diagnose, and prevent diseases, making medical device translations essential for reaching new patients and global markets alike. To gain regulatory approval, effectively compete in overseas markets, and ensure patient safety, medical device documentation such as instructions for use (IFU) and package inserts and labels must be translated accurately and with fast turnaround times. CSOFT Health Sciences provides medical devices manufacturers with highly accurate and timely medical device translations, including all kinds of medical document translations, medical software translation and localization, and medical eLearning and training translations.
Learn more about our medical device translations.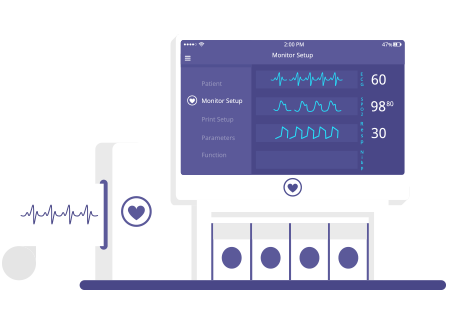 Biomanufacturing and Biotechnology Translations
Biomanufacturing, or biomedical manufacturing, is the utilization of biological systems for the commercial production of biomaterials, making biotechnology translations crucial for market access across languages. Biomanufacturing products are made up of natural sources like blood or cultures from humans, animals, microbes, or plants, and can range from medicine to food to industrial applications. Some examples of biomanufacturing products include amino acids, enzymes, vaccines, fusion proteins, plastics, and detergents, to name a few.
Biomedical engineering and biomanufacturing are both integral to the biotechnology industry, the life sciences, and advancing patient-centric care and quality of life. To promote healthcare equity, as well as increase product sales, accurate translation of the technical documentation associated with biomedical engineering and biomanufacturing is crucial for global success. CSOFT Health Sciences provides the highest-quality biotechnology translation services, as well as biomanufacturing translations, for life science companies expanding into oversea markets.
Learn more about our biotechnology translations.
Global Clinical Trial Translations
Clinical trials are an essential element of the drug and medical product development process. As the demand for biomedical engineering products increases overseas, more and more clinical trials are conducted in countries where English is not the dominant language. To satisfy regulatory compliance and meet recruitment targets, using high-quality and accurately translated and localized clinical trial documentation and patient recruitment materials is essential for successful clinical trials. CSOFT Health Sciences provides culturally appropriate and highly accurate translation services for life science companies involved in biomedical engineering or biomanufacturing for all documents, including phase 0-IV clinical trial documentation and pharmacovigilance safety reports.
Learn more about our multilingual clinical trial translations.
Surgery Translations
Surgery translations are an important facet of medical care to ensure that diverse patients have access to life-saving surgical equipment, procedures, practitioners, and care. Whether innovating in modern operating rooms with a team of physicians or providing critical care with the help of local nonprofits, surgical interventions are an integral part of medical care around the world. Surgery translations enable healthcare providers and companies to access patients and markets across languages, and ensure that hospital surgical document translations, surgical procedure video interpreting, surgical instrument manual translations, and in vitro medical device translations are not only accurate and efficient, but patient-centric and culturally appropriate. CSOFT Health Sciences' team of 10,000 subject matter expert linguists provides the highest quality, accurate medical communication solutions to help life science companies and practitioners enhance access to innovative surgical solutions.
Learn more about our surgery translations.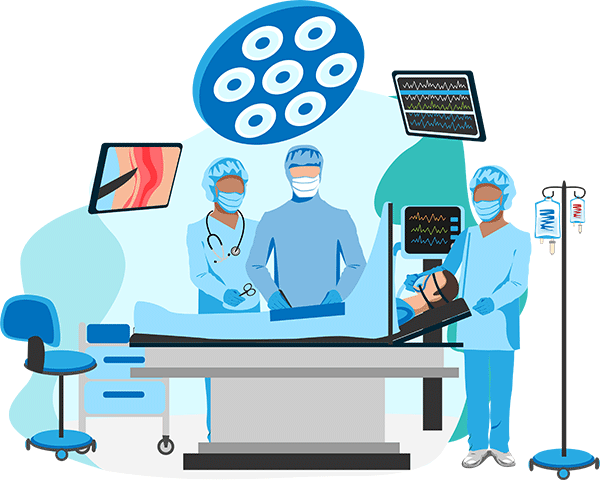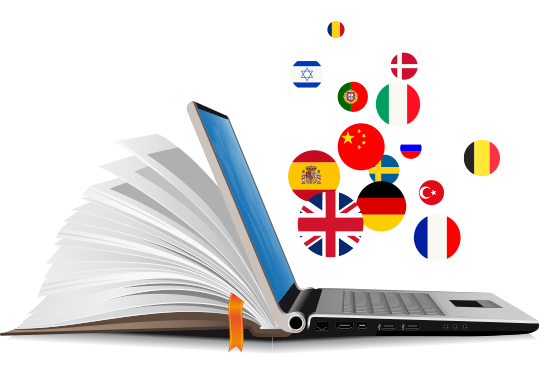 Multilingual eLearning & Training Solutions
The biomanufacturing and biomedical engineering industries require expert eLearning and training materials to keep staff up–to–date with latest technology breakthroughs as well as to provide guidance for operating new biomedical technologies. With an increasing number of clinical trials being conducted overseas, providing culturally appropriate and accurate technical training materials to educate bioengineers and biomanufacturers, as well as patients, is critical for improving patients' lives globally.
CSOFT Health Sciences provides eLearning translation and localization solutions to facilitate continuing education for healthcare professionals, and to effectively educate patients. In addition, CSOFT offers video translation services such as multilingual video voiceover, subtitling, and dubbing.
Learn more about our eLearning translations.
Biomaterials Translations
Biomaterials translations are critical for life science companies to deliver life-saving biomaterials solutions to patients across languages. Biomaterials are materials that are engineered to be biocompatible with the human body and are used clinically in either diagnostics or therapeutics. While some biomaterials are passive, many new biomaterials applications are bioactive and interact with the body to enhance the therapeutic value of the biomaterial. Biomaterials science and biomaterials engineering products innovate across clinical applications, such as surgical implants, biosensors, and even drug discovery. Whether a biomaterial is made of metal, polymer, ceramic, or a composite material, accurate translation of regulatory documents is required to bring these innovations to patients around the world. CSOFT Health Sciences provides high-quality translation solutions for life science businesses involved in biomaterials and materials science engineering, allowing us to ensure technically accurate and timely multilingual communication solutions for a full range of biomaterials.
Learn more about our biomaterials translations..
Quality Assurance
CSOFT Health Sciences has developed a process for quality assurance to ensure that every medical translation project meets quality standards in a cost-effective and timely manner. We are certified in ISO 17100:2015, ISO 9001:2015, and ISO 13485:2016 to ensure our customized solutions meet global regulatory requirements. Our subject matter expert linguists have a minimum of 7 years' experience and work with in-country reviewers and project style guides to meet industry standards. And through our innovative cloud-based technology, CSOFT offers an online translation management ecosystem for one central location to leverage both translation memory as well as terminology management in real time. Every step of the way, CSOFT has you covered.
Learn more about our quality assurance process.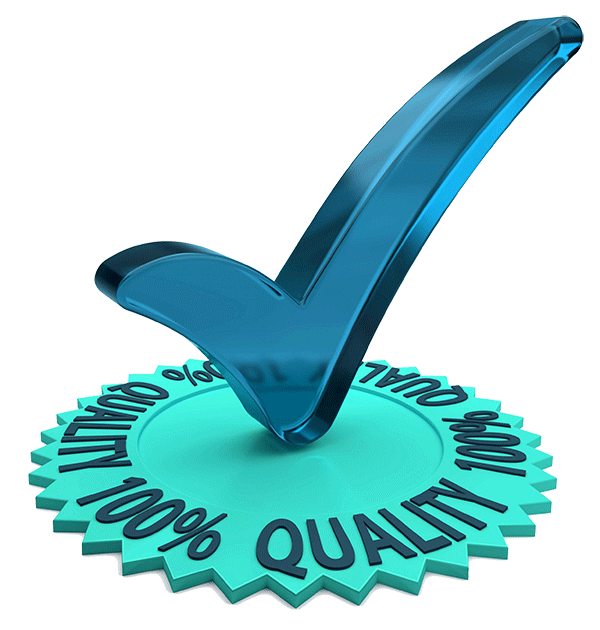 Data Security
With over 20 years of experience in medical translation, CSOFT Health Sciences understands the importance of data security to our clients, and we take nothing for granted when confidentiality is a concern. Our well-documented and fully traceable information data security policies, checklists, and quality records leverage best practices of ISO 27001, and are designed to keep everything from source data to translations protected. From our 24/7/365 data monitoring and advanced encryption to our access control measures, you can be certain that your project data is safe from start to finish.
Learn more about how CSOFT prioritizes data security.
GOT QUESTIONS?
Speak to one of our support agents.