Software Localization
We provide high-quality software localization services to help life science companies reach global markets
Contact us now
Software Localization Overview
Software localization and software translation are  imperative to the success of a wide variety of products and services when introduced in global markets. From website portals for patients, to medical device mechanics, correct, consistent and high-quality software localizations require software engineers and developers to be able to understand and technically correct any potential issues in the localization of software. 
CSOFT provides end-to-end software translation and localization expertise in localizing software for any life science company's needs. Our subject matter expert team, combined with our network of engineers and translators, work to transcreate virtually all software applications, including:
Mobile apps
Medical device software
Gaming systems
Websites
Enterprise resource planning (ERP)
Customer relationship management (CRM)
Computer-aided-design (CAD)
Applications for operating systems
Payroll and billing software
Firmware
Database and storage platforms
Inventory management applications
Asset management applications
Anti-virus programs
Software GUI Localization
Software graphical user interface (GUI) is a form of interactive user interface that allows users to interact with the software via icons, audio, etc. This can include menus, cursors, dialogue boxes, buttons, and more, and are used on all operating systems (Windows, Mac, Android, iOS, and most Linux-based operating systems).
Localization best practices calls for GUI to be translated first for a multitude of different reasons; one of the most important is that typically GUI strings are stored in separate files without context. Without context, translators must rely on ID numbers to identify the GUI strings, which means that they do not see how each individual one is displayed within the software, leading to potential issues of truncation due to language expansion or contraction, as well as inaccurate software GUI localizations translation of software GUI strings. Additionally, user documentation translation and online help often refer to software GUI. Without proper initial software GUI translations, these references would not make sense.
CSOFT provides expert software GUI translation and localization for life science organizations. Our extensive team of subject matter experts are well versed in software GUI and understand the problems that can arise in software translations. We also utilize linguistic validation to ensure that no matter the context, localization of software GUI is done accurately and efficiently for the best ROI.
DevOps Continuous Translation
DevOps, or the combination of a set of practices and tools that combines software development (Dev) and IT operations (Ops), is increasingly becoming a popular way to shorten the systems development life cycle. This in turn provides continuous high-quality software, creating a faster timeline for the product's integration into market. Since DevOps is continuous, the importance of professional, automated DevOps continuous translations are critical for success in international markets. CSOFT's advanced AI cloud-based technology provides on-demand continuous translation solutions for software programs that utilize DevOps, effectively meeting the demand for continuous updates.
Linguistic, Cosmetic, and Functional Testing
Linguistic testing, cosmetic testing, and functional testing are all integral parts of ensuring the highest-quality software localization. Without these tests, the likelihood of truncation, misalignment, bugs, translation inaccuracies, and other defects rises sharply, potentially costing projects additional money and time. CSOFT utilizes a framework of both automated testing as well as a large team of localization and engineer experts for each facet of the process. This allows for the highest-quality software translations at the lowest cost, as well as a quicker turnaround time.
Linguistic testing requires verification of translated UI strings to ensure all terms are translated correctly. When we are testing, we guarantee:
Both hard-coded and external resource strings are tested
Translation consistency
Accented or specialized characters display and print correctly
Accurate punctuation
Translated text wraps, hyphenation, and sorting
Consistent hotkey assignment with the target operating system
Proper abbreviations when required
Cosmetic testing is critical to the overall look, design and layout of the interface. Correcting cosmetic UI issues includes:
Correct resizing of dialogue boxes without truncation
Hotkeys in menus and dialogue boxes
Accurate display of all extended characters
Alignment of buttons on interface
Consistent sizing of all screen elements
Accurate display of dialogue boxes and menus via regional settings
Functional testing is typically performed for our clients' supplied test cases. When test cases are unavailable, we work with our clients to develop them based on operation guides, user manuals, product specifications, and other documentation. Functional testing is critical to meeting the parameters and design requirements for bug-free software. We do so using our internal bug tracking system, which identifies:
The name of the bug, or the functional area and behavior
A description of the sequence of events through screenshots or printouts
Steps that have been conducted to reproduce the bug
The severity of the bug in the testing and overall functionality impact
The impact area or function of the interface affected by the bug
Medical Device Software Translation and Localization
When bringing medical devices to international markets, professional software localization for medical devices is critical in ensuring its global success across the product life cycle, as well as for the safety and efficacy of the therapy for patients. Medical device software translations are similar to the standard localization process: the software user interface (UI) strings are extracted and held in an external resource, before being translated into the desired languages and then recompiled back into the original source application. With this, however, linguistic validation, quality assurance, and testing for functionality as well as cosmetically are crucial for the overall success in medical device software localization and translation .
CSOFT provides expert medical device software translation services. With a network of over 10,000 linguists located all over the world, who work with software engineers and project managers, we ensure the highest-quality translation for software for the best ROI. Our operations are compliant with ISO 9001:2015 and ISO 13485:2016 to meet the rigorous demands of regulatory bodies around the world.
Learn more about our services for medical device translation.
Software as a Medical Device (SaMD) Translation
The International Medical Device Regulators (IMDRF) defines SaMD as "software intended to be used for one or more medical purposes that perform these purposes without being part of a hardware medical device." With the increasing availability of digital platforms, as well as the accessibility of cloud platforms, SaMD software is quickly gaining momentum and growing within the healthcare industry. This rapid development has led to an increased demand for translation of these products. In order to comply with global regulatory policies, high-quality SaMD translation solutions are crucial in both ensuring international market success, as well as improving patient lives.
With medical device industry experts, combined with our extensive experience in localizing and translating software around the world, CSOFT offers the highest-quality, cost-effective translation solutions for SaMDs. Our professional linguist team is well versed in local cultural nuances and work with software engineers and medical device companies to localize UI strings, linguistic, functional, and cosmetic testing, as well as user assistance and documentation translations to guarantee a quick turnaround time for any SaMD localization project, any time of the year.
Website Translation
With 60% of world consumers buying products or services in their native language, accurate translation of websites  for life science organizations is extremely important when expanding into international markets. Without professional website localization that understands and targets local cultures and languages, companies are at risk of losing or missing opportunities in the market through poor website translations. With localization best practices as well as extensive industry experience, CSOFT provides end-to-end website translation solutions for life science companies in over 250 languages.
Translating website content is a complex process that includes terminology management, file preparation, translation memory (TM) systems, project management, website testing, quality assurance, content updates, and so much more. To meet the challenging demands of transcreating a website into another language in a culturally-appropriate manner, CSOFT relies on professional, in-country linguists with a minimum of seven years of experience. This, combined with our network of subject matter experts and professional software engineers, ensures the highest-quality website localizationsfor our clients to help reach patients around the globe. We work with a wide variety of file formats including:
HTML
XHTML
JAVASCRIPT
XML
Data Security
We have well-documented and fully traceable information security policies, checklists, and quality records. CSOFT understands the importance of security to our clients and we take nothing for granted when confidentiality is a concern. All our data and security processes comply with our certified ISO standards 13485:2016 and ISO 9001:2015. We are also compliant with ISO 17100 and leverage best practices from ISO 27001.
Learn more about our data security.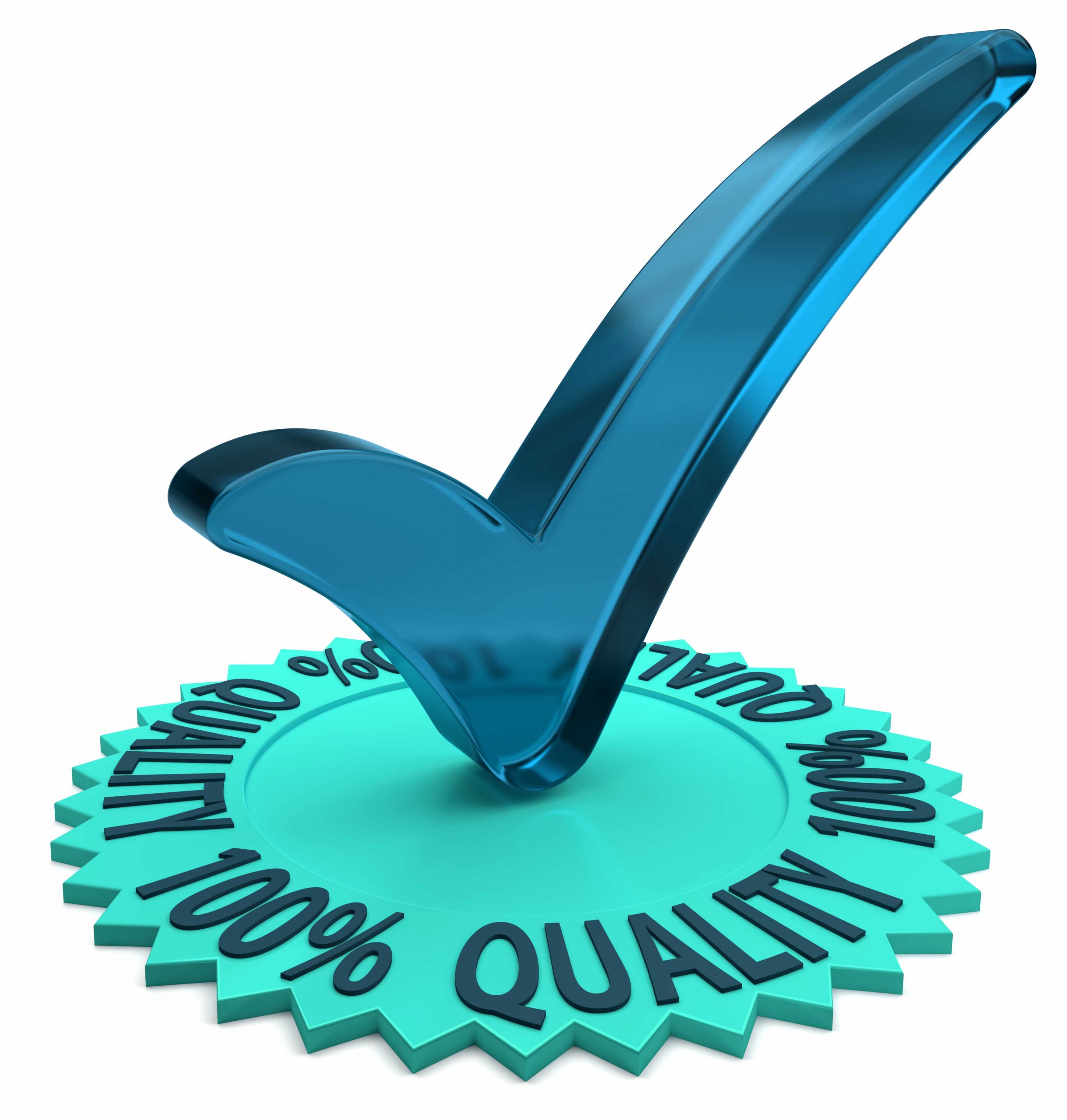 Quality Assurance
High-quality translation is extremely important in the life sciences – inaccurate translation along the way can not only result in wasted time, money, and effort, but also affect patients' lives. That is why CSOFT is dedicated to ensuring the highest-quality translation and interpretation solutions for every step in the R&D and marketing process for life science companies. In order to do so, we use in-country linguists with a minimum of 7 years of experience, combined with our extensive network of subject matter experts. In addition, we have perfected our localization best practices through linguistic validation, back translation, in-country review (ICR) and terminology management, we have the tools and team to help you reach patients globally.
Learn more about our quality assurance.
GOT QUESTIONS?
Speak to one of our support agents.