Certified Medical Translations
Our experts in certified medical translations can help navigate global health regulations and deliver high quality multilingual content to support patient centric communications.
Contact us now
Certified medical translations play a vital role in life sciences localization, giving purchasers the assurance that their content is tailored to specification for use in global markets. As one of the most highly regulated industries worldwide, characterized by highly specific policies and mandates from governments and regulatory bodies, the life sciences, and specifically certified medical documents, present some of the strictest requirements for document submissions.
With a global network of 10,000+ linguists and subject matter experts in areas including patient recruitment translations, CTD and eCTD translations, and medical research document translations, CSOFT Health Sciences offers a full range of localization solutions for certified medical translations, including:
Certified Clinical Trial Translations
Clinical trials account for an enormous portion of the investment required to bring drug therapies, medical devices, and treatments to market in any country. For pharmaceutical companies expanding in overseas markets, clinical trial translation is crucial to meet local regulatory requirements. However, inaccurate translation risks regulatory viability in the target market, as well as potentially endangers patient safety and drug efficacy, making precise, quality translation an essential priority.
CSOFT Health Sciences' global network of in-country linguists and clinical trial translation specialists enables clear, precise, consistent certified translations for all document types and phases of the clinical process, including remote clinical trials. From informed consent forms for participants to investigator's brochures, our subject matter experts ensure the highest possible quality with rapid turnaround through the help of world-class translation tools and processes.
Learn more about certified clinical trial translations.
Certified Regulatory Submission Translations
Across life science industries, meeting regulatory compliance standards is an essential step in gaining market access, making regulatory translation a hugely important investment. Regulatory bodies such as the U.S. Food and Drug Administration (FDA), European Medicines Agency (EMA), and China's National Medical Products Administration (NMPA) all require data and documentation to ensure the efficacy and safety of products entering the local market. To gain regulatory compliance, accurate translation of regulatory documentation and data is critical for life science companies to be successful when expanding overseas. CSOFT Health Sciences offers a wide range of professional, certified regulatory document translations to meet strict global regulatory standards.
Learn more about certified regulatory submission translations.
Certified Technical Translations
Medical technical documentation and other forms of technical content is often subject to high levels of scrutiny to ensure the accuracy and validity of its subject matter. Across industries, certification may be necessary in some cases to satisfy official entities or other stakeholders in the quality and accuracy of technical translations.
For companies with stringent requirements for technical translation, CSOFT Health Sciences' certified translators and subject matter experts can work to ensure the total accuracy and consistency of their technical content, delivering multilingual documents with the backing of a credible certification.
Learn more about our certified technical translation solutions.
Good Documentation Practices (GDP) Translations
Good Documentation Practices (GDP), also referred to as GDocP, describes a set of standards that are designed for the pharmaceutical and medical device industries and required by most regulatory bodies including the FDA, EMA, NMPA, TGA, and more. These procedures are typically carried out electronically, and mandates for life science companies to keep a variety of documented records throughout the product's lifecycle. High quality certified medical translations of these documents is essential for international regulatory compliance.
Learn more about our Good Documentation Practices (GDP) Translations.
Quality Assurance
CSOFT Health Sciences has developed a process for quality assurance to ensure that every medical translation project meets quality standards in a cost-effective and timely manner. We are certified in ISO 17100:2015, ISO 9001:2015, and ISO 13485:2016 to ensure our customized solutions meet global regulatory requirements. Our subject matter expert linguists have a minimum of 7 years' experience and work with in-country reviewers and project style guides to meet industry standards. And through our innovative cloud-based technology, CSOFT offers an online translation management ecosystem for one central location to leverage both translation memory as well as terminology management in real time. Every step of the way, CSOFT has you covered.
Learn more about our quality assurance process.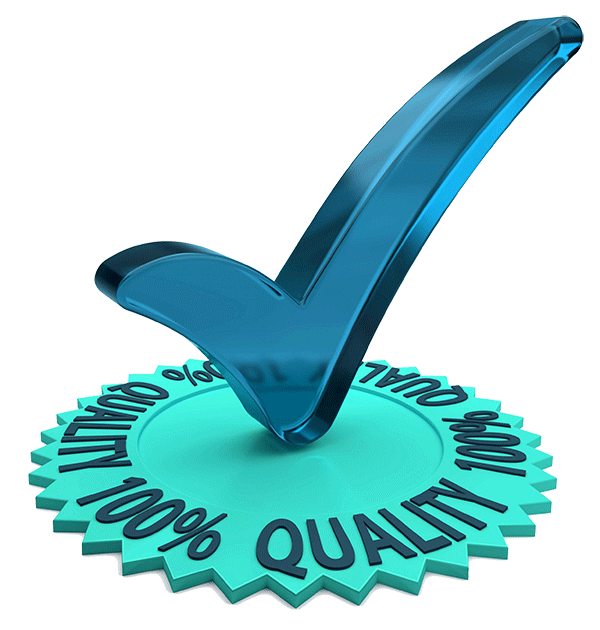 Data Security
With over 20 years of experience in medical translation, CSOFT Health Sciences understands the importance of data security to our clients, and we take nothing for granted when confidentiality is a concern. Our well-documented and fully traceable information data security policies, checklists, and quality records leverage best practices of ISO 27001, and are designed to keep everything from source data to translations protected. From our 24/7/365 data monitoring and advanced encryption to our access control measures, you can be certain that your project data is safe from start to finish.
Learn more about how CSOFT prioritizes data security.
Learn More About Our Certified Medical Translations!