OVER THE PHONE INTERPRETATION (OPI)
We provide world-class over-the-phone interpretation (OPI) to meet all your multilingual remote interpretation needs throughout the clinical trial process
Contact us now
CSOFT Health Sciences specializes in over-the-phone interpretation (OPI) for patient recruitment in clinical trials, which involves highly specific and sensitive patient-centric communications. Our OPI specialists can help you navigate cross-cultural and multilingual patient recruitment scenarios so that these experiences are simple and efficient.
Why Use Over-the-Phone Interpretation?
Medical interpretation is necessary for healthcare professionals and research organizations when communicating with limited English proficiency (LEP) patients and patients around the globe. Medical interpreters have in-depth experience in the industry, as well as an understanding of the patient's cultural nuances and language, thereby enabling patients to make informed decisions regarding their health and safety. Remote interpretation solutions like OPI give medical professionals options for a wide variety of professional linguists from all over the world, guaranteeing their expertise not only of medical subject matter but also for in-depth and real understanding of the target language and culture of the patient. Moreover, OPI services are more cost effective than traditional in-person interpretation services, have more flexibility in scheduling, and allow a faster turnaround time. 
Video Remote Interpretation
With a rise in telehealth and remote medical communication solutions, healthcare workers are increasingly turning to solutions like video remote interpretation to connect with their multilingual patients from anywhere in the world. Like OPI, the process of video remote interpretation leverages virtual medical communications while also introducing the added benefit of being able to pick up on body language and facial expressions using videoconferencing technology. In the medical field, video remote interpretation is essential for connecting doctors and other clinicians with limited English proficiency (LEP) patients, or to reach patients participating in global sites for clinical trials. To help facilitate patient-centric medical communications, CSOFT Health Sciences' professional interpreters offer high quality and timely video remote interpretation solutions across 250+ languages.
Learn more about our video remote interpretation.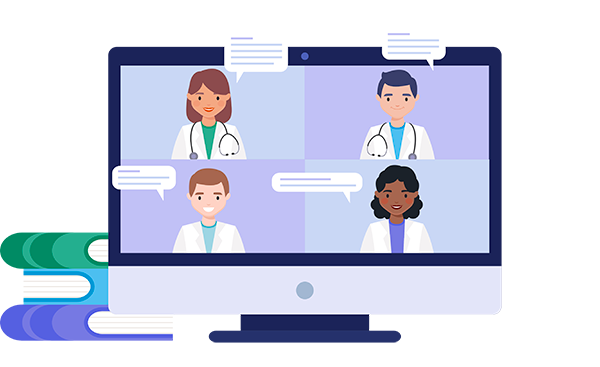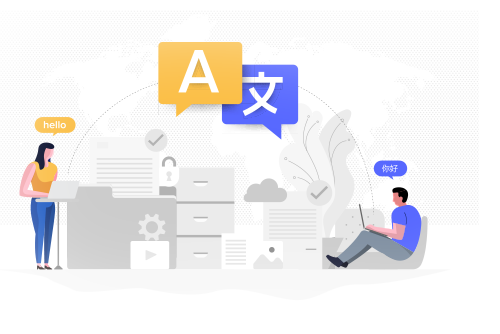 Other Interpretation Services
Professional, high-quality, and accurate medical interpretation is critical in the life sciences to ensure mutual understanding between the patient and healthcare professional. In addition to video remote interpretation and over-the-phone interpretation, our global network of linguists and subject matter experts provide expert, end-to-end and industry-specific interpretation solutions for medical conferences and for the regulatory approval process, including:
Learn moreabout all of our interpretation services.
Quality Assurance
Through our innovative cloud-based technology, CSOFT offers an online translation management ecosystem for one central location to leverage both translation memory as well as terminology management in real time.
Professional, high-quality localization of a health service or medical product is critical for medical translation solutions entering global markets. CSOFT understands the importance of accurate translation, which is why we have developed a process for quality assurance to ensure that any project that is translated meets quality standards in a timely manner that is also cost effective. Our advanced translation technology management system allows for translation projects to remain in one centralized location, updated in real time, to ensure that every step of the way, CSOFT has you covered. Additionally, we are certified in  ISO 17100:2015, ISO 9001:2015, and ISO 13485:2016, and our operations leverage best practices of ISO 27001 to ensure our customized solutions meet global regulatory requirements.
Learn more about our quality assurance process.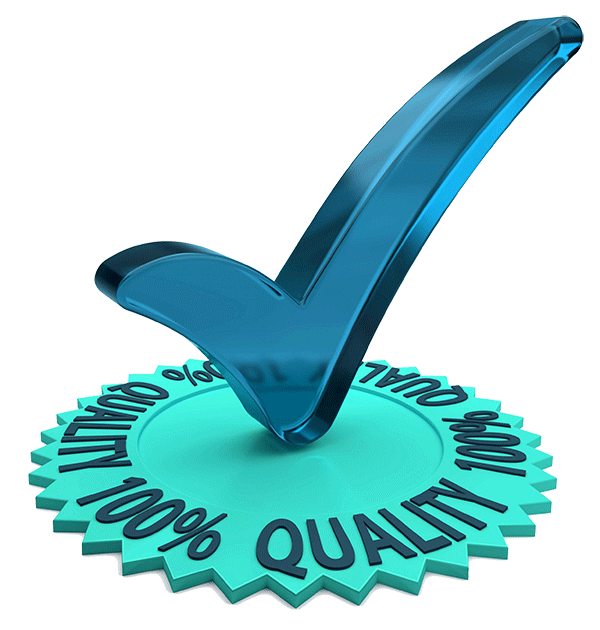 Data Security
As an ISO 17100:2015, ISO 9001:2015, and ISO 13485:2016 certified company, with operations leveraging best practices of ISO 27001, CSOFT's translation process includes in-country reviewers, utilizing either new or established style guides, and subject matter expert (SME) linguists with a minimum of 7 years of experience. With over 20 years of industry experience, we have developed mature processes for translation, editing, proofreading (TEP), as well as project management.
Learn more about how CSOFT protects companies' data.
GOT QUESTIONS?
Speak to one of our support agents.