Interpretation
MEDICAL CONFERENCE Interpreting
We help leading global medical conferences like DIA and MedTech reach across language barriers
Contact us now
With experience providing interpretation for both DIA and MedTech, CSOFT brings an expertise in clinical studies, drug development, regulatory affairs, and medical device development to our linguistic services for medical conferences. Pharmaceutical and medical technology industry leaders rely on these conferences to build relationships and conduct seminars on global healthcare issues, and CSOFT assists them in crossing language barriers to access.
Simultaneous translation for any language pair
Medical conferences provide a vital informational infrastructure for stakeholders in healthcare markets across the globe. With a global network of 10,000+ linguists in more than 250 languages, CSOFT works to deliver simultaneous translations services on demand, wherever they are needed.
Our linguists excel at delivering accurate, real-time interpretation for subject matter areas including:
Regulatory affairs
Hot topics in healthcare
Popular markets
Current events
New innovations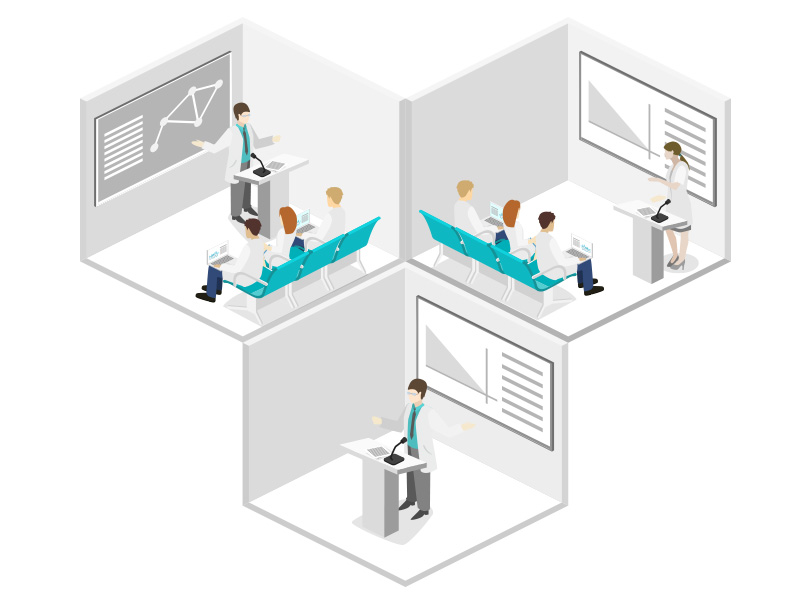 More Interpretation Services at CSOFT
CSOFT offers customizable, industry-standard interpretation services for all facets of the life sciences industry.