Real-World Data Translations
We provide intelligent and highly accurate real-world data translation and communication solutions across languages.
Contact us now
Why are real-world data translations important?
Real-world data translations (RWD translations) are critical to enabling companies and researchers to understand and address patient needs in the 21st century. RWD is medical and health knowledge collected outside of randomized clinical trials or the laboratory, and includes data from electronic health records, patient self-reports and surveys, and disease registries, as well as wearable health technologies and census data. RWD is brought together as real-world evidence (RWE) to make intelligent decisions about the care of diverse and multilingual patients.
With a global network of over 10,000 linguists and medical subject matter experts, CSOFT Health Sciences is experienced in working with life science companies involved in RWD and RWE collection and applications in health. We provide the highest quality real-world evidence translation solutions in over 250 languages.
Digital Health:
Turning Real-World Data into Real-World Evidence
Digital health has the potential to deliver patient-centric care by enhancing access and distribution of healthcare, improving accuracy in disease diagnosis and treatment, and importantly, compiling real-world data into real-world evidence. From wearable devices and mental health apps to telemedicine visits and patient portals, digital health engages multinational and diverse populations in medicine and healthcare in real-world settings.
Clinical areas that benefit from digital health RWD translations include:
The technologies used in digital health enable providers and researchers alike to see individual health datapoints as part of a bigger picture of RWE. CSOFT Health Science's efficient AI machine translations and linguistic testing for UI ensure that our RWD translations are just as smart as your digital health tech.
Learn more about our digital health translation services.
Patient-Centric Clinical Study Translations
A growing number of clinical trials for pharmaceuticals and medical devices are conducted globally, requiring clinical study translations in order to include diverse and multilingual study participation. RWD translations help pharmaceutical and medical device companies prioritize patient-centric metrics from the first steps of recruitment for clinical trials, all the way to close-out. From patient-facing materials like Patient diaries translations and patient-report outcome (PRO) translations to remote monitoring translations and all the way through trial close-out translations, CSOFT Health Science's 10,000+ professional medical translators have the linguistic and regulatory expertise to provide accurate and timely communication solutions to engage multilingual study participants through RWD collection.
Learn more about CSOFT's expert clinical study translations.
Real-World Data in Global Health Development
With an increasing number of medical NGOs and Nonprofits launching health initiatives overseas, NGO translations are of growing importance to navigate linguistic and cultural barriers and provide the best global health care. RWD and RWE translations help NGOs and Nonprofits develop best practices, as well as adapt to changing medical recommendations, government regulations, and resource access across regions.
Efficient and accurate translations by subject-matter expert linguists empower NGOs and Nonprofits to respond to the most pressing crises in global health, from infectious diseases like SARS-CoV-2, HIV, Ebola, and multidrug-resistant tuberculosis, to maternal mortality and mental health access. CSOFT Health Sciences translation services in 250+ languages span all levels of NGO and nonprofit activities, from on-site provider-patient interactions all the way to global strategy, including:
Grant Funding Applications Translations
Progress Report Translations
Internal Communications
Global Marketing Translations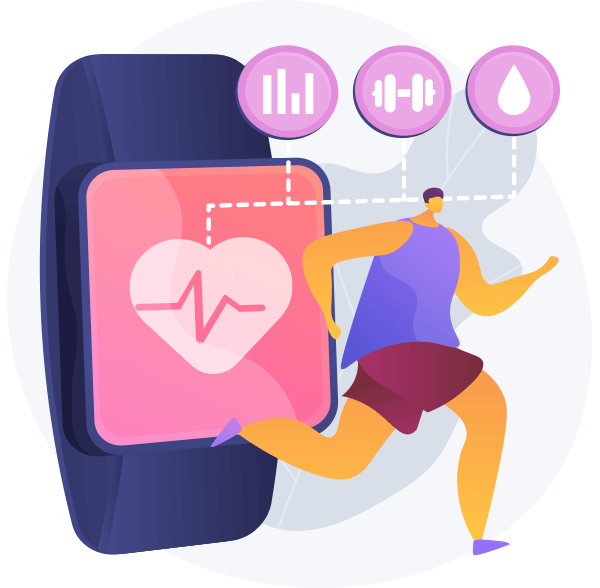 Medical Wearables Translation
Medical wearables translations are essential for medical device companies launching wearable medical devices to patients around the world. Medical wearables are medical devices that are worn on a patient's body to track vital signs to provide in-time monitoring of medical conditions and even notify patients and their healthcare teams about risks. Just as fitness trackers have taken over the commercial fitness world, wearable health technology and medical monitoring devices are expected to help revolutionize data tracking for healthcare workers and their patients. Medical wearables use advanced medical technology including ECG and blood pressure monitors, biosensors, and fall detection.
Whether medical wearables are used in decentralized clinical trials to monitor patient outcomes, to help patients recover after surgery and into rehabilitation programs, or to improve outcomes in hospitals, medical wearable translations ensure that these advances are accessible for every patient. From software localization and good manufacturing practice (GCP) to multilingual patents, our experts help companies advance health for the highest ROI. CSOFT Health Sciences' global team of 10,000 in-country linguists, subject matter experts and software engineers is experienced in providing accurate and efficient translations for medical wearables and other medical devices.
Learn more about our medical wearables translation.
Quality Assurance
CSOFT Health Sciences has developed a process for quality assurance to ensure that every medical translation project meets quality standards in a cost-effective and timely manner. We are certified in ISO 17100:2015, ISO 9001:2015, and ISO 13485:2016 to ensure our customized solutions meet global regulatory requirements. Our subject matter expert linguists have a minimum of 7 years' experience and work with in-country reviewers and project style guides to meet industry standards. And through our innovative cloud-based technology, CSOFT offers an online translation management ecosystem for one central location to leverage both translation memory as well as terminology management in real time. Every step of the way, CSOFT has you covered.
Learn more about our quality assurance process.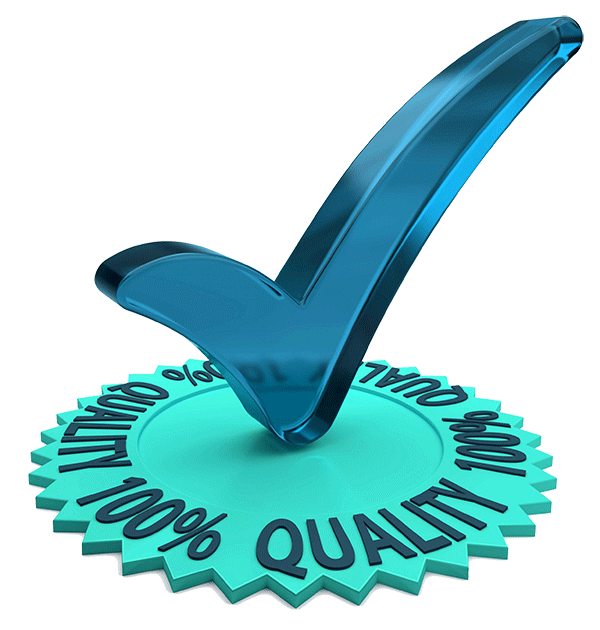 Data Security
With over 20 years of experience in medical translation, CSOFT Health Sciences understands the importance of data security to our clients, and we take nothing for granted when confidentiality is a concern. Our well-documented and fully traceable information data security policies, checklists, and quality records leverage best practices of ISO 27001, and are designed to keep everything from source data to translations protected. From our 24/7/365 data monitoring and advanced encryption to our access control measures, you can be certain that your project data is safe from start to finish.
Learn more about how CSOFT prioritizes data security.
GOT QUESTIONS?
Speak to one of our support agents.