In-Home Care Translations
CSOFT Health Sciences provide professional and extensive in-home care translations in over 250 languages to provide quality care.
Contact us now
With worldwide demand of home care programs, in-home care translations are crucial to support activities of daily living for residents across the globe. Inaccurate translations can have consequences that may compromise activities and the health of residents with medical conditions, physical or intellectual disabilities, and youth in foster care or with special needs. Whether you are a resident, home health agency (HHA), hospice, home care aide (HCA) agency, or a pharmaceutical company, in-home care ensures to comply to global regulation standards. With a network of professional in-country linguists and subject matter experts, CSOFT Health Sciences provides translation and localization solutions tailored for residents worldwide through our global team linguists and medical subject matter experts. We provide translations for a full range of content, documents, and materials for residents and home care providers, including:
Patient Medical Records Translations
Automated Standard Application for Payment (ASAP) Consumer Agreement Form Translations
Preadmission Screening and Resident Review (PASR) Form Translations
Criminal Offender Record Information (CORI) Regulation Translations
Consumer Directed Care (CDC) Criminal Offender Record
Information (CORI) Form Translations
Consumer Directed Care (CDC) Handbook Translations
Consumer Directed Care (CDC) Eligibility Form Translations
Consumer Directed Care (CDC) Employer Service Agreement Form Translations
Consumer Directed Care (CDC) Handbook Translations
Consumer-Worker Agreement Form Translations
CSOFT's translation and interpreting support in 250+ languages allow healthcare and research organizations, practices, and government representatives deliver in-home care solutions across the world.
Geriatrics Translations
With advancements in medicine improving the longevity of people's lives around the world, geriatric translations are increasingly important for improving global healthcare, both now as well as in the future. To improve older people's in-home care through research and development of drug therapies, treatments, advocacy, and accessibility, CSOFT provides timely and highly-accurate geriatric translations solutions for international life science businesses to facilitate greater collaboration in research and treatment access for the elderly, globally.
Learn more about our geriatrics translations.
Medicare and Medicaid Translations
Medicare and Medicaid Translations are essential to effectively communicate with patients enrolled in American government health services. Medicare and Medicaid are two United States health insurance programs run by the Centers for Medicare and Medicaid Services (CMS). Medicare is an insurance program primarily for Americans over the age of 65, but it also covers children with disabilities and Americans with End-Stage Renal Disease (ESRD), while Medicaid is an assistance program for low-income Americans.
According to United States law, healthcare providers that receive federal funds to offer Medicare and Medicaid services must provide language access services for Limited English Proficiency (LEP) patients. Importantly, miscommunication between healthcare providers and LEP patients can result in the patient experiencing adverse health events, and not receiving appropriate, patient-centric care. To enable LEP patients to make informed choices about their care, as well as ensure legal compliance, highly accurate translation and interpretation services are vital. CSOFT Health Sciences works with healthcare providers that accept Medicare and Medicaid to effectively care for LEP patients and adhere to legal guidelines by providing high-quality and technically accurate translation and interpretation services across 250+ languages.
Learn more about our medicare and medicaid translations.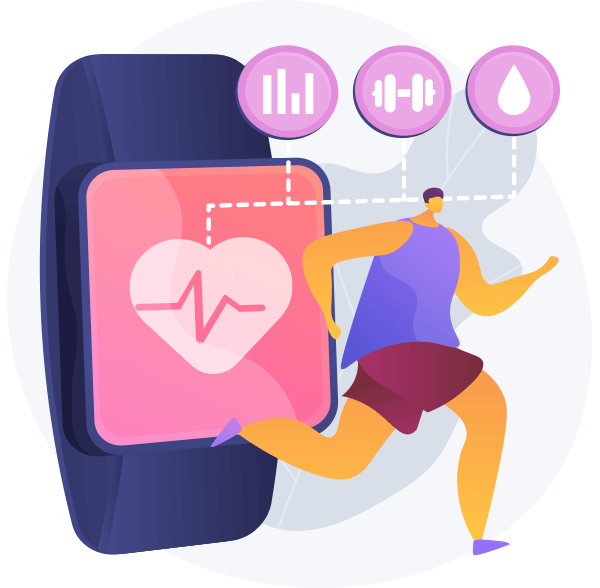 Medical Wearables Translation
Medical wearables translations are essential for medical device companies launching wearable medical devices to patients around the world. Medical wearables are medical devices that are worn on a patient's body to track vital signs to provide in-time monitoring of medical conditions and even notify patients and their healthcare teams about risks. Just as fitness trackers have taken over the commercial fitness world, wearable health technology and medical monitoring devices are expected to help revolutionize data tracking for healthcare workers and their patients. Medical wearables use advanced medical technology including ECG and blood pressure monitors, biosensors, and fall detection.
Whether medical wearables are used in decentralized clinical trials to monitor patient outcomes, to help patients recover after surgery and into rehabilitation programs, or to improve outcomes in hospitals, medical wearable translations ensure that these advances are accessible for every patient. From software localization and good manufacturing practice (GCP) to multilingual patents, our experts help companies advance health for the highest ROI. CSOFT Health Sciences' global team of 10,000 in-country linguists, subject matter experts and software engineers is experienced in providing accurate and efficient translations for medical wearables and other medical devices.
Learn more about our medical wearables translation.
Quality Assurance
CSOFT Health Sciences has developed a process for quality assurance to ensure that every medical translation project meets quality standards in a cost-effective and timely manner. We are certified in ISO 17100:2015, ISO 9001:2015, and ISO 13485:2016 to ensure our customized solutions meet global regulatory requirements. Our subject matter expert linguists have a minimum of 7 years' experience and work with in-country reviewers and project style guides to meet industry standards. And through our innovative cloud-based technology, CSOFT offers an online translation management ecosystem for one central location to leverage both translation memory as well as terminology management in real time. Every step of the way, CSOFT has you covered.
Learn more about our quality assurance process.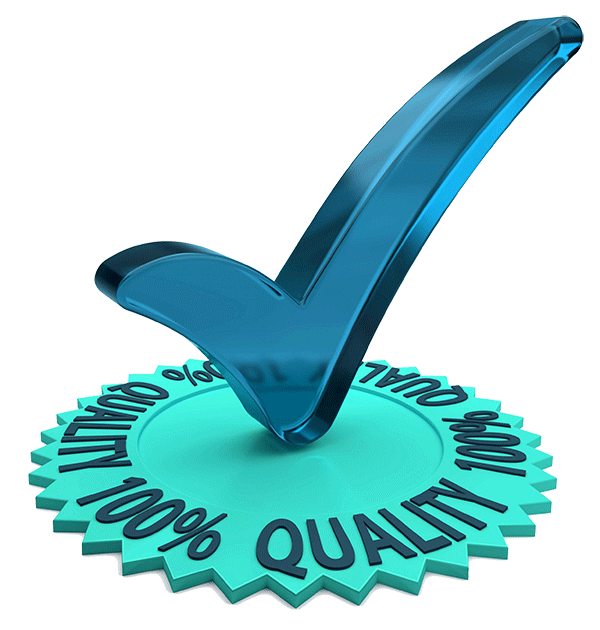 Data Security
With over 20 years of experience in medical translation, CSOFT Health Sciences understands the importance of data security to our clients, and we take nothing for granted when confidentiality is a concern. Our well-documented and fully traceable information data security policies, checklists, and quality records leverage best practices of ISO 27001, and are designed to keep everything from source data to translations protected. From our 24/7/365 data monitoring and advanced encryption to our access control measures, you can be certain that your project data is safe from start to finish.
Learn more about how CSOFT prioritizes data security.
GOT QUESTIONS?
Speak to one of our support agents.