Development Safety Update Report Translations (DSUR Translations)
With a global team of in-country linguists and subject matter experts, CSOFT Health Sciences provides professional and comprehensive development safety update report translations
Contact us now
With worldwide expansion of drugs in global clinical trials, development safety update report translations (DSUR) are required to address the safety information of drugs. Whether you are a patient, clinical research organization, health organization, or a pharmaceutical company, development safety update reports are ensured to comply to global regulatory standards. Moreover, inaccurate translations can have consequences that may compromise the safe use of those drugs.
With an extensive network of professional in-country linguists and subject matter experts, we have the resources and experience to help successfully translate development safety update reports. From clinical studies to patient-provider interactions, CSOFT's translation and interpreting support in over 250 languages provides high-quality customized medical translation and localization solutions for development safety update reports.
Drug Trial Protocol Translations
As the pharmaceuticals industry continues to expand internationally and development safety update reports are increasingly published overseas, ensuring that all trial procedures adhere to regulatory standards demands high-quality and accurate drug trial protocol translations. Protocols for pharmaceutical products in clinical trials are designed to standardize the study's objective, design, safety measures, organization, statistical analysis, and other key aspects, to ensure that any replication of the trial can be successful and held to the same standards. Drug trial protocols also play an important role by establishing a clear and descriptive document that can be assessed by a regulatory body while remaining in compliance with Good Clinical Practice (GCP) guidelines, and are an essential clinical document required in Trial Master Files (TMFs/eTMFs) submissions. For any pharmaceutical company conducting international clinical trials, drug trial protocol translations are a necessary step for ensuring the safety trial participants and for upholding the integrity of the data that is being collected. To facilitate success in developing new pharmaceutical products and reaching new markets, CSOFT offers high quality and cost-effective translations for drug trial protocols.
In addition to our drug trial protocol translations, our global network of linguists and subject matter experts provide a full range of Trial Master File (TMF/eTMF) translations for the pharmaceuticals industry.
Learn more about our drug trial protocol translations
Pharmacovigilance Translations
As development safety update reports monitor, analyze, and prevent adverse drug reactions (ADRs) pharmacovigilance translations are a crucial measure to ensuring proper documentation and resolution of such cases. As the global pharmaceutical market shifts overseas, submitting extremely accurate translations of common pharmacovigilance documents like adverse events (AE) and individual case study reports (ICSR) to regulatory agencies on time is critical to protecting consumers worldwide, as well as regulatory approval. With a large network of subject-matter experts (SMEs) and a global network of 10,000+ in-country native linguists, CSOFT Health Sciences offers highly accurate and timely multilingual pharmacovigilance translation and localization solutions in 250+ languages, from DSURS and discharge reports to CIOMs forms and clinical trial documents.
Learn more about our pharmacovigilance translations.
Toxicology Translations
From researching the effects of chemical exposure in the workplace to diagnosing and documenting exposure to venom on development safety update reports, the discipline of toxicology spans numerous sectors of the life sciences, making toxicology translations necessary to connect with patients and markets on a global scale. With its roots in pharmacology, medicine, chemistry, and biology, toxicology is often associated with the study and prevention of toxins, but the sector's evolving contribution to cancer research is a significant movement within medical research and the life sciences. To effectively conduct exposure research and provide poison control, toxicologists and companies across the toxicology supply chain require translations for a range of materials and documents. From medication label translations to patient records translations, CSOFT Health Sciences offers a full range of essential life science localization solutions for the toxicology field.
Learn more about our toxicology translations.
Institutional Review Board (IRB) Correspondence Translations
As research in the health science industry continues to expand on a global scale, Institutional Review Board (IRB) correspondence translations are essential to ensure protection in rights of human subjects in clinical trials. To access foreign markets, documents including IRB protocol forms, amendment forms, and progress report forms must be translated and localized to meet international regulatory standards.
With a global team of in-country linguists and regulatory specialists, CSOFT Health Sciences can help ensure regulatory submission compliance while providing the highest-quality translation and localization solutions across 250+ languages.
Learn more about our IRB correspondence translations.
Quality Assurance
CSOFT Health Sciences has developed a process for quality assurance to ensure that every medical translation project meets quality standards in a cost-effective and timely manner. We are certified in ISO 17100:2015, ISO 9001:2015, and ISO 13485:2016 to ensure our customized solutions meet global regulatory requirements. Our subject matter expert linguists have a minimum of 7 years' experience and work with in-country reviewers and project style guides to meet industry standards. And through our innovative cloud-based technology, CSOFT offers an online translation management ecosystem for one central location to leverage both translation memory as well as terminology management in real time. Every step of the way, CSOFT has you covered.
Learn more about our quality assurance process.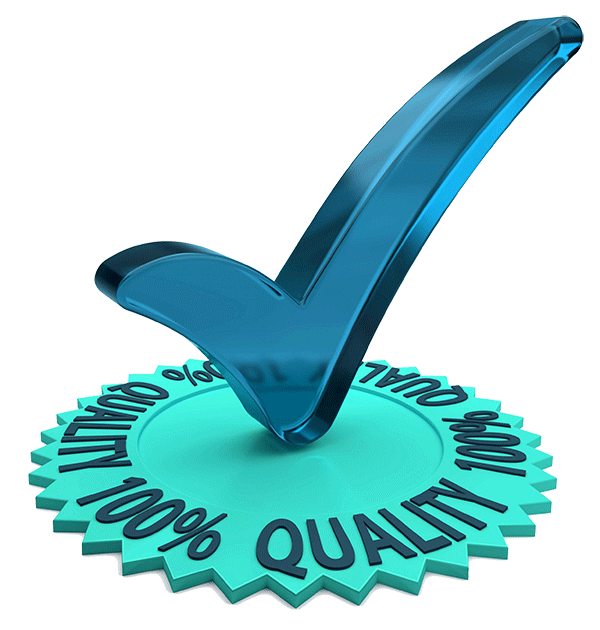 Data Security
With over 20 years of experience in medical translation, CSOFT Health Sciences understands the importance of data security to our clients, and we take nothing for granted when confidentiality is a concern. Our well-documented and fully traceable information data security policies, checklists, and quality records leverage best practices of ISO 27001, and are designed to keep everything from source data to translations protected. From our 24/7/365 data monitoring and advanced encryption to our access control measures, you can be certain that your project data is safe from start to finish.
Learn more about how CSOFT prioritizes data security.
GOT QUESTIONS?
Speak to one of our support agents.