Life Sciences
+

Health
Leaders in Medical Translation in 250+ Languages
MEDICAL DEVICE MARKET OVERVIEW AND REGULATORY LANDSCAPE IN LATIN AMERICA
Latin America (LATAM) promises to be one of the most profitable markets for clients in the medical device industry. Our new white paper discusses the Latin American market's medical device industry and regulatory landscape, with particular focus on Brazil, Mexico, Argentina, Colombia, Peru, Chile, and Venezuela.
Expanding AI Healthcare Capabilities Driving Global Growth
AI, through smart technologies, can simulate human intelligence and is being widely used throughout healthcare via machine learning applications and NLP capabilities to enhance patience care.
Positive Data for Aquestive Therapeutics Sublingual Film
Aquestive announced positive topline data from its Phase 1 PK study of AQST-109 sublingual film for the urgent administration of epinephrine for allergic reactions, including anaphylaxis.
Are you looking for an industry outside of the Life Sciences?
We are dedicated to industry-standard knowledge and quality
Helping You Globalize the Right Way
CSOFT's experienced and dedicated global regulatory submission specialists help companies comply with these demanding multilingual documentation requirements for submissions while providing the highest linguistic quality
We can help you attain the appropriate, accurate, and sustainable compliance required throughout the entire submission process. We ensure our clients receive the necessary certifications to successfully enter emerging markets.
Medical Translation with a Focus on Precision
Our translation solutions are intended for document types relating to every stage of product development life cycle.
Quality in translation is extremely important, but within the life sciences industry, incorrect translations could literally be life threatening. We use industry-standard processes, however, we also offer flexibility for each customer to allow for their companies' success, no matter the process.
CSOFT Health Sciences, leaders in medical translation, provides end-to-end medical translations for all phases of the product lifecycle, from pre-clinical to post-launch. We also specialize in market access consulting, medical writing, and CTD/eCTD submissions with the FDA, EMA, and NMPA.
Our operations are compliant with ISO 17100 and certified in ISO 9001:2015 and ISO 13485:2016, ensuring our customized solutions meet the rigorous regulatory requirements of global submissions.

The Power of Linguistic Expertise
Right Tools. Right Resources
CSOFT works extensively with medical professionals who are dedicated to prevalent therapeutic areas
Start Your Global Journey
Headquarters
501 Boylston Street, 10th Floor
Boston, MA 02116

For many years, CSOFT has been supporting the life science industries as they continue to grow. We are dedicated to providing the highest-quality services to our clients, while making sure they have access to different policies and up-to-date information. As a medical communications company, we are taking the initiative to promote and increase awareness in the science community and to every individual.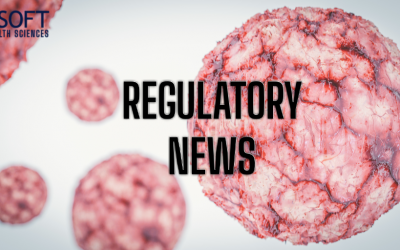 The China National Medical Products Administration (NMPA) has approved SYLVANT (siltuximab for injection) for the treatment of patients with multicentric Castleman disease (MCD), BeiGene Ltd. and EUSA Pharma Ltd today announced. MCD is known as a lymphoproliferative...