There has been a drastic increase in regulations surrounding labeling for medical devices over the past decade. As our world shifts towards a more digital landscape, e-labeling, which is an electronic version of an Instruction for Use (IFU), has become more popular than the traditional copy version. In addition, there has been a drastic increase in the information provided within an IFU by regulatory bodies on a global scale, including directed uses, health claims, side effects, contraindications, and Unique Device Identifiers (UDIs).
The use of e-labeling provides benefits for both manufacturers and users. As manufacturers, it reduces costs and time-to-market, while users can access detailed and up-to-date information. Due to the nature of electronic media, updates to e-labels can be performed quickly with limited production cost. Another key advantage that e-labeling has is the ability to incorporate audio and video files to accompany IFUs.
However, there are some risks associated with e-labeling that are important for medical device manufacturers to consider. When an IFU is solely available on the web, there is always the possibility that there will be limited access to those files. There are also specific requirements when an IFU is provided electronically that must be addressed in order to comply with various governing bodies depending on the country it is being submitted to.
Regulatory Changes for E-Labeling
In 2014 the US FDA proposed a new rule to its product labeling regulations that requires electronic package inserts instead of paper formats to be sent to health care providers and consumers. While the purpose of this rule is to provider practitioners and patients with the most up-to-date information, it does present unique challenges as well. There has been some backlash within the industry, as well as concerns about patient safety. Pursuant to this new rule, manufactures will be required to update labeling information every time there is any change and ensure it is accurate, as well as ensure there is 24/7 access to request a paper copy should it be required.
In addition to the FDA's proposal, the upcoming implementation of the EU MDR in May 2021 has now presented new challenges for medical device manufacturers in the European Economic Area (EEA). Under the new regulation, documents in the past that received CE markings, like IFUs, must now be translated clearly and precisely across all 24 official languages to gain regulatory compliance, as well as all data uploaded to the EUDAMED database, including e-labeling. In addition to these new rules, other changes under the EU MDR include the inclusion of UDIs, meant to improve post market surveillance for medical device manufacturers, on the label as well as other various new symbols like the device identifier (DI) and production identifier (PI). Ensuring that the information is disseminated so it is easy to understand by the user, maintaining consistency between labels and IFUs, as well as e-labeling, and having high-quality translations of e-labeling across the 24 required languages are all crucial for gaining market access and meeting patient safety standards.
For more information regarding the importance changes the new MDR brings for medical device companies labeling requirements, check out our upcoming webinar on April 9th at 11am EST.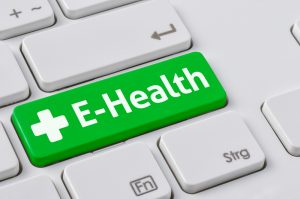 While the FDA and EU MDR updates are the most recent changes in terms of e-labeling requirements for life science companies, there are more regulatory changes coming in the not-so-distant future. Countries like China and Australia are working to implement changes similar to the EU MDR into their own regulations, and by 2023, Brexit will require additional markings for products shipped to the UK or Northern Ireland. Staying up to date with global regulatory changes is critical for life science companies seeking compliance and market access, as well as important for overall safety and efficacy of the medical device throughout the product's lifecycle.
Work with Your Language Service Provider (LSP)
With so many changes in the regulatory landscape for e-labeling and IFUs, it's extremely important to ensure not only that the information and data on the patient information document is accurate, but also that the translation is high-quality as well and easily understood. Given the nature of the quick turnaround time necessary for e-labeling requirements, dedicated LSPs are crucial. To ensure high-quality translation, life science companies should look to partner with an LSP that is familiar with the products, documentation, and translation requirements for the target market. Maintaining an open and easy access relationship with the LSP means that for life science companies can develop a plan for e-labeling updates with ease. In addition, LSPs that are ISO-certified with stringent requirements for their professional linguists and subject matter experts can mitigate potential translation errors on the technical documents.