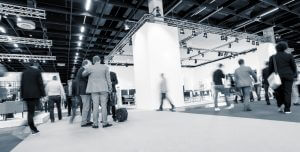 As summer is quickly drawing to a close, I want to take this time to explore some of the many upcoming industry events. In such a fast-paced industry, the life sciences industries are an area that provides numerous opportunities for continued learning.
Understanding CDISC Standards
Previously, we looked the adoption of CDISC Standards by the FDA. These standards, are now required for regulatory submissions to FDA (U.S.) and PMDA (Japan). In addition to upcoming webinars, SHARE 2.0 & CDISC Evolution and Define-XML v2.0 Completion Guidelines & Style Sheet Recommendations, there are a variety of upcoming events that will look at the theory and application of the various standards.
2017 CDISC China Interchange
Innovation through CDISC Standards to Advance Medical Breakthroughs
September 19th- 22nd 2017 – Beijing, China
2017 CDISC International Interchange
November 13th – 17th 2017 – Austin, Texas
Public Courses in Osaka, Japan
2-day SDTM Theory and Application
September 11th & 12th 2017
Public Courses in Leiden, Netherlands
2-day SDTM Theory and Application
September 11th & 12th 2017
Public Training in Beijing, China
September 19th & 20th 2017
SDTM Theory and Application and CDASH Implementation
ADaM Primer, ADaM Theory and Application, ODM Implementation, and Define-XML
Upcoming FDA Events
The FDA often has a wide variety of events available at any given time. Coming up this fall, they will be hosting two workshops on Pediatric Therapeutics and Drug Development Trials.
Pediatric Trial Design and Modeling: Moving into the Next Decade
This public workshop on Friday, September 8, 2017 will review best practices in designing pediatric drug development trials. It will discuss problems and potential solutions often found and explore strategies related to design and evaluation
Advancing the Development of Pediatric Therapeutics (ADEPT): Application of "Big Data" to Pediatric Safety Studies
On September 18-19, 2017, this two-day workshop will explore how to access and analyze "Big Data" associated with safety information in the healthcare setting.
Do you prefer Webinars instead?  The FDA has a continuous flow of webinars that explore a variety of topics.
European Medicines Agency
The new EudraVigilance System and the electronic reporting of ICSRs in the ISO/ICH E2B(R3) format: hands-on training course (London, UK)
September 13th- 15th 2017
In November of this year the European Medicines Agency (EMA) will launch the EudraVigilance system, for reporting and analyzing adverse reactions. This course will take a look at this system and how to comply.
Introduction to the European Union regulatory system and European Medicines Agency for international regulators and non-governmental organisations (London, UK)
September 18th & 19th 2017
This two-day awareness session is for international regulators and non-governmental organisations. It gives an insight into the European Union (EU) regulatory system for medicines and the role of the European Medicines Agency (EMA).
Other Upcoming Events
DIA Conferences bring together individuals working in the life sciences industry, to provide learning opportunities, information sharing, and exploration of initiatives to advance innovation in health care product development and lifecycle management globally.
Clinical Trial Disclosure and Data Transparency Conference (US)
September 14th & 15th 2017
11th Annual Forum for Qualified Persons in Pharmacovigilance (UK)
October 4th & 5th 2017
SCDM 2017 Annual Conference
This event in the clinical data management industry, which will take place in Orlando on September 24-27, includes keynotes, workshops & sessions delivered by high-level speakers.
PhUSE Edinburgh 2017 Digital Innovation in Healthcare
October 8th – 11th 2017
PhUSE has grown from its original purpose as a conference for European Statistical Programmers, to become platform for the exploring the work of Data Managers, Biostatisticians, Statistical Programmers, and eClinical IT professionals.
This only really scratches the surface of industry events. There are information sessions, trainings, continued education opportunities, and tradeshows all over. What are some of your favorites?