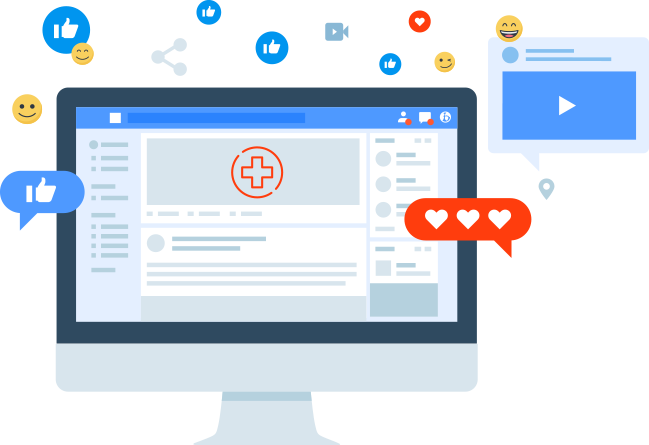 There is no denying it, social media and its impact on the way we interact on the web is a growing presence. As consumers, we regularly take to social media to share our lives and connect with others. Whether for praise or to complain, we want our voices heard. Life science companies are no exception. Social media allows businesses to maximize visibility amongst consumers, as well as harness data that is emerging from users worldwide.
Harnessing the analytics coming from social media
Life science companies are seeing the value in the information being shared online. Beyond promotional and product information sharing, social media provides a platform to connect with consumers.
A white paper by IGATE, Social Media Analytics in Life Sciences, explores the topic in detail and identifies three areas where analytics prove useful:
1 – Patient-centric Intelligence
2 – Competitive (Brand) Intelligence
3 – Drug Safety and Pharmacovigilance
People are frequently using social media and discussion forums for health-related matters. Here you can see what issues are affecting various populations, and attitudes towards healthcare. Likewise, you are able to look at lifestyles and how they may be progressing through a particular illness or treatment regimen. Social media provides insights to life science companies that go beyond patient reported outcomes (PROs) to healthcare providers.
Challenges in data
Most companies now see the value in having complete social media teams and marketing specialists to navigate this digital world. It is important to look at how and where information is being shared, as well as the content itself. Furthermore, developing a social media presence can help solidify your brand messaging and engage your audience. With all the Big Data emerging globally, there is a rise in social media intelligence technology. These technologies provide a method of listening to, tracking, and analyzing data.
Companies in a heavily regulated environment have unique challenges to consider. These challenges have slowed some industries advance in social media, as product messaging has strict guidelines. It is important to create a plan that looks at monitoring user generated content while keeping abreast of regulatory changes. The FDA has numerous draft guidelines in place to tackle these difficult areas. For example, how to accommodate limited characters on social media platforms like Twitter or how to handle misinformation on the web.
Additionally, the ROI of social media involvement and marketing can be difficult. It is important to establish clear goals and objectives. Are you trying to get feedback, drive web traffic, or generate leads? The best way to see if your efforts are paying off is to have comparable metrics to follow, track, and measure.
Going global
An exciting, as well as, challenging aspect of social media is the breaking down of geographical barriers. Translation of campaigns and interactions is something to consider when planning for a social media presence. Consequently, this comes with unique demands as the industry must be prepared to engage with a culturally and linguistically diverse population.