Blog Post Content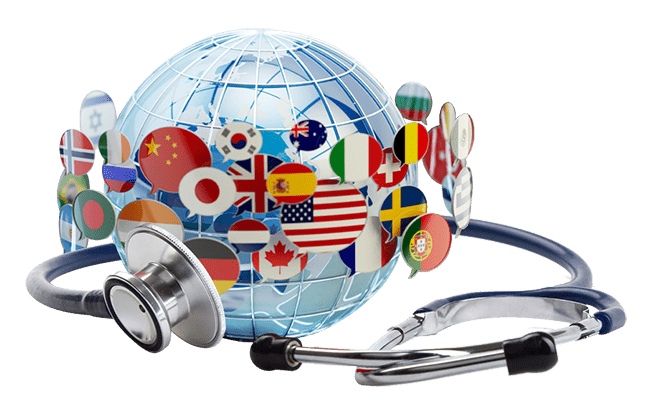 To fully compete in today's global digital economy, multilingual users must be able to access your website from around the world. In the life science industry, webpages frequently go beyond simple customer or client facing material. Throughout this vast assemblage of industries, you'll have multilingual users from research partners and customers, to
personnel
or clinicians worldwide.
Therefore, it is imperative for your web presence to be available in multiple languages for users everywhere. Traditionally, website localization has been a tedious, manually cumbersome, and lengthy endeavor. As global demands increase, it is not always feasible to keep up with the constant alterations that your webpages under go on a regular basis.
Website Proxy Translation
Finally, there is a more effective method to manage your website translation requirements. Harnessing the power and convenience of cloud-based software, Stepes has a perfect solution. Leveraging cloud storage, it keeps your site up-to-date for all of your global multilingual users. Known as GMScloud, it automates:
·       Web content extraction
·       Multilingual translation
·       Website update detection
·       Globalization management
How it Works
To get started, you simply need to provide the URL of your website, and any target languages you require. If you only require translation for certain pages within your site, GMScloud gives you that option as well. Stepes uses an automated process to scan your URL for an analysis of content. You will receive a quote within 24 hours to evaluate.
Once you have given the website translation go-ahead, the work will commence. This includes:
·       Linguistic review
·       SEO
·       Localization testing
Finally, instead of waiting up to a year or longer, GMScloud can have your multilingual website complete in weeks. The pages which have been translated will be cached and hosted on Stepes cloud servers around the world.
The Choice is Yours
One of the most exciting things about GMScloud technology is that difficulties updating or changing your previously translated pages is a thing of the past. You can choose to have your site or even just certain pages regularly monitored for any updates or changes. The completely automated system will then instantly send those changes for translation. As a result, you can concentrate on your tasks at hand while Stepes handles your multilingual website.
To learn more about web proxy translation, head over to www.stepes.gmscloud.com