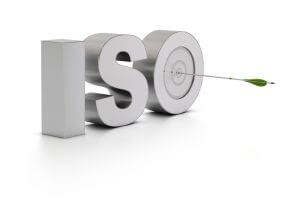 Published in 2016, ISO 13485:2016 is in its third edition. ISO 13485:2016 comes on the heels of the ISO 13485:2003. Beginning in March 2016, there is a three-year transition period which comes to an end on February 28th 2019. These regulatory requirements undergo review every five years and establish international standard requirements for quality management systems. As we all know, safety is paramount in the medical device industry throughout all stages of the product life-cycle.
Any organization involved in one of these stages is required to provide services that meet any and all of the regulatory requirements. While it is technically a voluntary standard, adhering to these standards allows medical device developers, working with various companies, the quality assurance they require for this rigorous regulatory environment.
What is a Quality Management System (QMS)?
Developed in the nineties in the IT industry, quality management systems were developed as a way to demonstrate product safety, accountability, and a business's ability to perform. It documents things such as an organization's goals, policies, and processes. In doing so a company can show potential and existing customers their commitment to client satisfaction and quality. Over the years various other factors have taken the focus in a QMS, such as sustainability and transparency. A QMS comprises of parts such as organizational structure and policies, corrective and preventative actions, production processes, and internal audits among others.
ISO 13485 is based on the ISO 9001 requirements, with additional specifics for the medical device industry. The ISO 9000 (currently ISO 9001:2015) family is based on 7 specific principles of quality management
1 – Customer focus
2 – Leadership
4 – Process Approach
5 – Improvement
6 – Evidence-based decision making
7 – Relationship management
Quality in Life Sciences
ISO 13485 aims to meets the quality assurance of ISO 9001 while addressing the strict regulatory requirements of the life sciences. An article from Batalas, a provider of ISO standards training, addresses 5 key differences and what sets apart the ISO 13485:2016:
Product specific: Recognizing stringent industry standards of the medical device industry such as terminology.
Regulatory requirements: Meeting regulatory requirements and ensuring organizations are familiar with international regulatory requirements.
Documentation: Requiring documents such as medical device files, quality manuals, and maintenance, and traceability.
Customer satisfaction
Continual Improvement
To see these in more detail visit the original article here.
At CSOFT we are proud to be a certified company, you can be confident that we exceed the most rigorous key performance indicators. CSOFT created actionable metrics designed specifically for medical devices to measure translation quality. Our metrics provide our clients with a mechanism to validate translation quality and compliance with established industry standards.