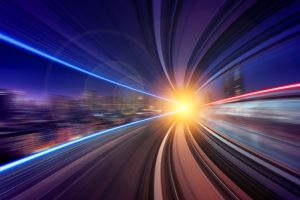 Life science translation must be done  quick and highly accurate to give life science companies the best ROI. Traditionally speaking, however, everything about the life science sector is slow moving. From research and development to regulatory changes and clinical testing, the sheer volume of tasks associated with the production of medical devices and pharmaceuticals make for a laborious road. Often when we hear complaints about the end cost of newly developed drugs or treatment options, they have no idea of the steps that were taken to make it a reality. 
However, as the demand for newer and better options there is also an increasing pressure to lower the overall cost. With these demands and the ever-increasing digital economy, we are seeing more changes than ever. Understandably going digital creates easier access to information and can therefore speed up time to market in this competitive industry. There has been a vast shift towards going digital in all parts of the life-cycle. With so many things going on-line we are seeing an enormous importance being placed on data more than ever before. This is not only things such as research and trial data, but data emerging from digitally connected wearable devices, such as pace makers and insulin pumps.
Data Protection
In May of this year the General Data Protection Regulation (GDPR) came into full force, meaning that companies now need to actively plan how they handle personal data that they have, create transparent data storage structures, and be able to access that individual data in a timely fashion. This has forced enterprises to re-evaluate data and security policies, and ensure that all necessary personnel, plans, and documentation are in place. 
Additionally, we are seeing increasingly more digitally connected wearable and implanted devices.  Not only is the proper storage of this data of concern but cyber security becomes an issue in areas never seen before. This move towards digital health is only set to grow. It is now essential for companies to consider data and security right from the onset of a product in the research and development stage, a role that is relatively new to the industry. Regulation is not limited to data, as the industry is seeing a lot of regulatory changes faster than ever before.
Translation for UGC
With this and the continued surge of social media usage and online based health information, translation services are in more demand than ever. The sheer volume of micro-content that is created on a daily basis requires translation in a much timelier fashion than previous decades when it may have been limited to trial, regulatory, or marketing purposes. This creates a new challenge for language service providers as well, as they strive to deliver the quality translations necessary for this highly regulated industry. Expectations for quality, speed, and cost reduction are felt in the language industry as well. Due to this, as we have discussed before, there is a drive to create digital web-based solutions to help meet these demands. Look at MTPE (Machine Translation Post Editing) as a prime example of how to best take advantage of the quickly generated content that requires a fast turnaround time. Another interesting solution is Stepes translation APIs which allows enterprises to have continuous website updates in all necessary languages, as well as continuous translation on social media and other user-generated content. To learn more about how the translation industry is meeting the challenges of the digital economy head-on check out CSOFT.