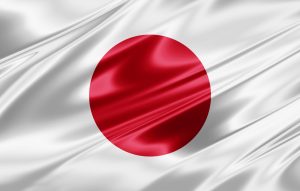 At DIA in June of this year, Tatsuya Kondo, Chief Executive of Pharmaceuticals and Medical Devices Agency (PMDA) gave a presentation on the future activities of the PMDA in Japan. In the presentation, Kondo discusses Japan's "Rational Medicine" Initiative. This initiative aims to move healthcare towards a more patient-centric model, enabling a more holistic approach throughout the Lifecycle. It aims to serve, "the best overall interests of the patient through an all-inclusive approach to medicine that is thoroughly based on the latest science and most advanced technology in all relevant areas" Kondo, February, 2017. Various publications are available through PMDA's website.
Rational Medicine Approach
There are four areas identified as key approaches:
Innovation through product approval reviews of enhanced rigor and rationality
Further promotion of regulatory science
Increased sophistication of safety measures through the use of real-world data
Enhanced international partnerships
Given the emphasis that Japan is putting on innovation and regulation in the industry, it comes as no surprise that they are a desirable market. Not only is this a lucrative market for pharmaceuticals and devices, but also a hotspot of innovative therapies. The PDMA makes it a top priority to explore new and exciting technologies, streamline time-to-market, and invest in regulatory science. To further check out the slides from Tatsuya Kondo's presentation, look here.
Japan (PDMA) Global Standards
Similar to the US FDA, PDMA has adopted certain CDISC standards. The Clinical Data Interchange Standards Consortium (CDISC) is a global not for profit organization with a mission to develop global standards. Through standardized methods, the stages of submission for study data can be streamlined, efficient, reliable, etc. In addition to standards allowing easier processing and review, having information readily in a comparable format allows scientists to gather and compare study data from multiple sources. Take a look at our previous post that breaks down these standards into a bit more detail.
Marketing in Japan
Did you know that when marketing products in Japan, you can often use clinical trial data from other countries? PMDA has what is known as prior assessment consultations. During this, reviewers will evaluate clinical data for quality, efficacy, and safety of a product in the submission stage. These consultations also act as a method for reviewing clinical trial plans and whether or not they comply with regulatory requirements.  When trial data from other countries is used for submission, it must not only be conducted in line with Japanese GCP (or an equivalent) standard, but also prove clinical safety and efficacy for Japanese patients. All forms related to the application must be submitted in Japanese.
Finally ready to make the move into Japan? Talk to us today about your language needs for all your regulatory documentation.