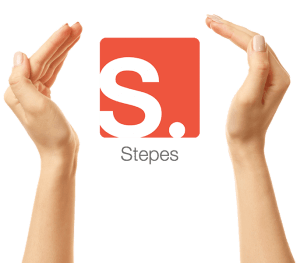 As we have discussed before, translators are increasingly being used in clinical settings. Utilizing interpreters, whether via phone or in person, enables patients or clinical trial participants to fully grasp information given to them. This allows clinicians to confidently assess a patient's complaints, comprehend a complete medical history, and ensure that directions, diagnosis's, and explanations are clearly communicated.
However, due to the remote locations of some health centers, interpretation services are not always easily accessible. While ad hoc translation by health care providers is sometimes possible, it is not always the case.
Book A Translator Service
The Stepes translation app allows you to book a translator using a straightforward mobile-based reservation system. Stepes takes the hassle out of locating translators for interpretation services by automatically connecting you with someone with the subject matter expertise you require.
How It Works
1. Download the Stepes app.
2. From the dashboard, select Book A Translator.
3. Enter the address for your in-person translation session. Additionally, you can pin it on a map if you are unsure of the exact address.
4.  Select the date and time you need an interpreter.
5. Choose the reason for using the service, such as hospital visit or business meeting. This allows a the right translator to be chose for the job.
6. Select a dress code if applicable.
7.  Review your reservation and confirm.
This service also offers a number of convenient features. After booking your service, the app sets a reminder on your mobile device. Following this, an hour prior to your appointment, Stepes uses location-based service technology allowing you to track your translator to ensure that everything is running according to schedule. Should you need to, you can phone the translator through the app, to discuss any last-minute changes or final meet-up details. Like other services through Stepes, we encourage you to rate your translator's performance. This helps ensure that only high quality linguistic professionals are chosen.
Need faster service?
Unfortunately, not all situations lend themselves the opportunity to plan in advance. In some cases, instant over-the-phone translation services are the best option. Using the same mobile-based format, Stepes utilizes chat style capabilities for instant interpretation services. Simply talk into the phone what phrase you want to translate and it goes directly to your translator. The translator will then relay the message in the intended target language and send it back to you. You can then play the translated audio for your audience. Alternatively, you can have the person you are trying to communicate with to speak and then have your translator translate it back in English for you to understand.