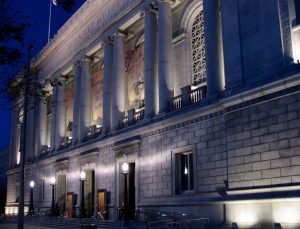 Last week I had the privilege of traveling to CSOFT offices in San Francisco to meet with colleagues for a variety of meetings, team building exercises, and industry events. It is always an exciting time to meet with colleagues from around the world to celebrate our achievements and strengthen our resolve to be a world leader by helping enterprises eliminate communication barriers and reach global audiences.
On Tuesday, January 23rd, I along with dozens of participants gathered for a half-day workshop focused on balancing AI with human content. With machine translation being an ever-present and growing part of translation, we took a look at the role of human-translators and how that role is challenged in this technological age we live in. Our event focused on two key areas today, e-commerce and gaming, along with real-life examples of how best to utilize AI technology and human translators. We had an incredible audience and great interaction and discussion, be sure to catch CSOFT's next event.
Global Leaders New Year Kickoff
Later that evening, a group of more than 130 individuals, from major business leaders across multiple industries to political representatives, joined CSOFT International at the Asian Art Museum in San Francisco. Here, our founder and CEO Shunee Yee formally announced the San Francisco office as CSOFT's official US Headquarters. As CSOFT begins to roll out a robust 5-year US expansion plan, we are proud to call San Francisco, the Innovation Capital of the world, home to our headquarters. To read the entire press release, including parts of Ms. Yee's opening remarks, visit here.