CHINA'S NEW HUMAN GENETIC RESOURCES POLICY

Fast and Professional Localization and Translation Services | CSOFT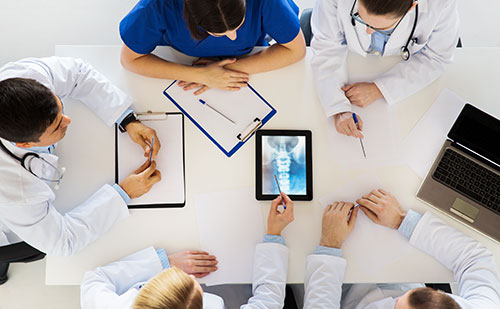 Life Sciences Localization | Medical Translations
Translation services for the life science Industries. We specialize in medical device, pharmaceutical, biotech, CROs, and healthcare
ABOUT US
CSOFT Life Sciences has over 15 years of experience providing end-to-end translation and localization solutions for all stages of the product life cycle, from pre-clinical to post-launch. We also specialize in China market access consulting services, Asian regulatory and eCTD submissions. Our operation is compliant with ISO 17100 and certified by BSI in ISO 9001:2015 and ISO 13485:2016, providing customized solutions to meet the rigorous regulatory requirements in global submission. For more information, please visit:
www.csoftintl.com
www.linkedin.com/company/csoft-international/
Follow us on Wechat

New Regulation Underway
On May 28, 2019, the Chinese government published new regulations on the management of Human Genetic Resources (HGRs). The main objective of the government is to observe all HGR- related activities, specifically, collecting bio specimens and share data between Chinese and foreign-owned companies.
China's Main Priority
The new regulation states that when collecting, storing, and sharing any data on HGR-activities, the entities must report to the HGR regulator. The HGR regulator's responsibility consists of reviewing the data to see if the information is going to affect national security. The regulation will integrate with China's data security and privacy laws. All companies must comply with the new policy.
Advance Approval and Challenges
For collecting bio specimens, all drug and medical device companies must get approval in advance for studies that list in China. The new requirement is becoming a burden to the life science community. It will take months and years for the products to arrive. Seeing the concerns, the government takes an alternative route by replacing it with a notification process, but the advance approval still poses a problem.
Restrictions on Project Collaboration
With the new regulation underway, foreign-owned companies have less control over obtaining and exporting Chinese HGRs. The regulation only allows Chinese HGRs to be stored by the Chinese party, but the regulator has to approve it before. Foreign-owned companies must apply for an advance export permit under collaboration with the Chinese partner and copies of the HGRs. China has highlighted that they will have every right to be involved with the research and data.
Penalties for Violations
The Chinese government grants the HGR regulator with the responsibility to watch over all HGR-related activities. The increase in violations will affect what type of penalty the foreign-owned companies receive. Violating the regulation itself will cost the foreign-owned company up to RMB 10 million ($1.44 million), or 5-10 times any illegally gained revenue that exceeds RMB 1 million. Now, multinational companies must be under close supervision of the HGR regulator and the Chinese government regarding any HGR-related activities.
References
Wang, Katherine. "China's State Council Publishes New Regulations on the Management of Human Genetic Resources." Ropes & Gray. 14 June 2019. 09 Oct. 2019
https://www.ropesgray.com/en/newsroom/alerts/2019/06/Chinas-State-Council-Publishes-New-Regulations-on-the-Management-of-Human-Genetic-Resources
People's Republic of China Human Genetic Resources Managemeant Regulations.( 2019, June 10 ) .Retrieved October 9, 2019, from http://www.gov.cn/zhengce/content/2019-06/10/content_5398829.html