Ciencias biológicas

+


Salud
Soluciones de comunicación
en más de 250 idiomas
para un mundo más saludable
Life Sciences

+


Health
Experts in the Art & Science
of Medical Translation
Creating Life
One of life's great miracles is the beginning of a new life. For some, having children is an ultimate goal in their own life-progression. Yet for people who are not able to conceive traditionally, the situation can seem dire and emotions in feeling unable to reproduce can feel devastating.

Estamos comprometidos con el conocimiento y la calidad estándares en la industria.
Le ayudamos con el proceso de globalización
de la forma correcta
Los especialistas en presentación regulatoria mundial de CSOFT, con una gran experiencia y dedicación, ayudan a las empresas a satisfacer los exigentes requisitos de documentación multilingüe para la presentación de dosieres, al tiempo que proporcionan la calidad lingüística más elevada.
Podemos ayudarle a conseguir el cumplimiento adecuado, preciso y sostenible requerido durante todo el proceso de presentación. Nos aseguramos de que nuestros clientes reciban las certificaciones necesarias para acceder con éxito a los mercados emergentes.
Medical Translation with a Focus on Precision
Our translation solutions are intended for document types relating to every stage of product development life cycle.
Quality in translation is extremely important, but within the life sciences industry, incorrect translations could literally be life threatening. We use industry-standard processes, however, we also offer flexibility for each customer to allow for their companies' success, no matter the process.
The Power of Linguistic Expertise
Right Tools. Right Resources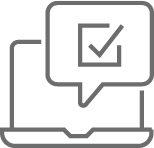 Herramientas que usamos
Herramientas CAT: Trados, MemoQ, Transifex, Smartling, WordServer
Traducimos todos los formatos de documentos (.ai, .doc, .pdf, .ppt, .xlx, .css, .php, .html, .xml, .mml, .txt, .mpg, .mov, .zip, .psd y muchos más)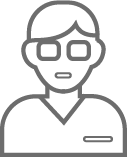 Lingüistas a los que contratamos
Nuestros expertos en materia nativos en cada país con 7 años de experiencia como mínimo superan un riguroso proceso de certificación y reciben orientación mediante encuestas de experiencia del cliente

Metodologías que empleamos
Soluciones personalizadas
Memorias de traducción
Guías de estilo y glosarios
PLLP
CSOFT works extensively with medical professionals who are dedicated to prevalent therapeutic areas
Cardiology
Dental
Dermatology
Gastroenterology
Genetic Disease
Hematology
Hepatology
Immunology
Infections
Neurology
Oncology
Orthopedics
Pediatrics
Psychology
Rare Diseases
Women's Health
CSOFT Health Sciences provides end-to-end medical translations for all phases of the product lifecycle, from pre-clinical to post-launch. We also specialize in market access consulting and CTD/eCTD submissions with the FDA, EMA, and NMPA.
Our operations are compliant with ISO 17100 and certified in ISO 9001:2015 and ISO 13485:2016, ensuring our customized solutions meet the rigorous regulatory requirements of global submissions.

Ponga en marcha su trayectoria internacional

CSOFT life science blog aims to provide a better understanding of complex diseases, and regulatory policies from conducting experiments to introducing new type of drugs into the market.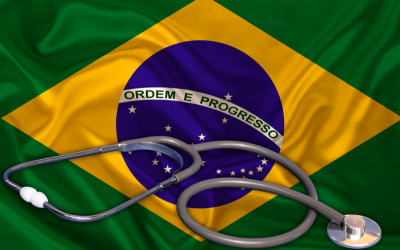 拉丁美洲是一个多元化的地区,有超过6.5亿人口,分布在20个不同的国家,每个国家都有自己的文化和独特的历史。对于医疗器械公司来说,拉美是一个前景广阔的市场,目前估值约为110亿美元,而且还在不断增长。在这个极其多样化的地区,巴西是其中最大的国家,约占整个拉美人口的三分之一,因此拿下巴西就获得了拉美最大的市场,利润也相对更可观。然而,在寻求巴西医疗器械监管的合规性时,医疗器械公司需要考虑哪些重要因素呢? 巴西的监管机构  巴西的监管机构是国家卫生监督局(ANVISA)。与美国的食品和药品管理局(FDA)类似,其目的是: -...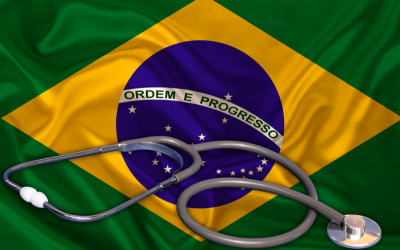 拉丁美洲是一个多元化的地区,有超过6.5亿人口,分布在20个不同的国家,每个国家都有自己的文化和独特的历史。对于医疗器械公司来说,拉美是一个前景广阔的市场,目前估值约为110亿美元,而且还在不断增长。在这个极其多样化的地区,巴西是其中最大的国家,约占整个拉美人口的三分之一,因此拿下巴西就获得了拉美最大的市场,利润也相对更可观。然而,在寻求巴西医疗器械监管的合规性时,医疗器械公司需要考虑哪些重要因素呢? 巴西的监管机构  巴西的监管机构是国家卫生监督局(ANVISA)。与美国的食品和药品管理局(FDA)类似,其目的是: -...