With a population of more than 1.2 billion people, India is one of the fastest growing economies in the world. As the global economy continues to expand, the need for translation services in India faces unique challenges. India is home to 22 official languages, with Hindi recognized as its official language. Additionally, multiple different scripts are also recognized.
Life Science Industry Translation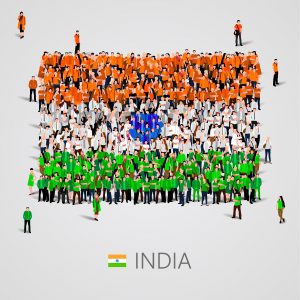 2013 the life science industry saw newly imposed stricter regulations for clinical trials in India. Unfortunately, companies began to pull back amidst the uncertainty. Following this rapid decline in trials after the imposed regulations, governing forces came together to clarify and address concerns.
With the resurgence of clinical trials in India, the need for high quality linguists with subject matter expertise in growing. The landscape of clinical trials requires a large amount of materials to be translated into various languages for not only trial participants but those who conduct, review, and approve the multiple stages. The varying literacy rates creates challenges as well to produce appropriate and effective documents and literature. When we look at marketing life science products globally, it once again requires extensive translation for a very wide variety of languages.
Languages of India – Translation Challenges
While Hindi may have the most speakers, it only makes up approximately 40 % of the population. On top of the 22 official languages recognized by the Indian government, there is a vastly wide variety of regional dialects. With such a wide variety of dialects, it is very common for individuals to speak more than one language. However, it can be a challenge to locate professional translators that have a true fluency in each different language.
One of the largest surveys of the languages of India was completed in 2013, and more than 700 different languages were surveyed. It is estimated that as many as 400 languages face extinction. It is definitely worth looking at some of the findings of the People's Linguistic Survey of India (PLSI).