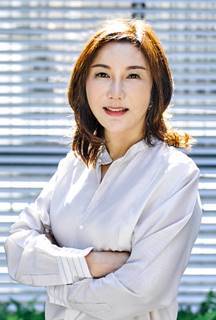 Shunee Yee
CEO
Ms. Shunee Yee is the President and CEO of CSOFT International, a leading global communications and localization company. Responsible for its organic growth from a start-up in a two-bedroom apartment, to becoming an industry leader, Yee oversees CSOFT's operations across 16 offices and 3 continents.
Professor Victoria Elegant
Professor Elegant is a physician who joined the pharmaceutical industry after postgraduate training in obstetrics and gynecology in the UK. She has held positions in global drug development, medical affairs, regulatory affairs and drug safety in Japan, Australia, Europe and Asia Pacific. She joined Amgen in October 2016 and is Vice-President, JAPAC Regional Medical Head, based in Hong Kong.
Read More
Prior to Amgen, Dr. Elegant was the Vice-President, Regulatory and Medical Affairs, APAC, based in Shanghai for Baxter, and Vice President, Medical Affairs, Asia/ANZ for Baxalta.
Professor Elegant is actively engaged in the training and education of physicians in the healthcare industry. She was involved with establishing the first postgraduate training course for pharmaceutical physicians in Australia. Dr. Elegant is a Fellow of the Faculty of Pharmaceutical Medicine, a member of the FPM International Committee, and is currently working on training programs in the Asia-Pacific region. She is on the Board of Studies for the Masters in Pharmaceutical Medicine, UNSW. She is a founding member of the China Medical Affairs Network. She is on the board of the Medical Affairs Professional Society, and is Adjunct Professor, Faculty of Medicine, University of New South Wales, Sydney Australia.
Professor Elegant is passionate about promoting diversity and inclusion, especially in supporting women leadership. She was involved in Building Talent Edge, a Catalyst Award-winning program supporting women in Baxter Healthcare and leading to a 50:50 men:women ratio at the senior manager level and above across the Asia-Pacific region.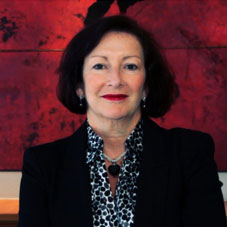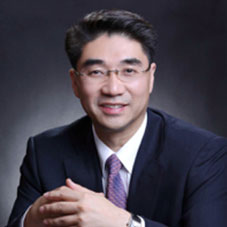 Dr. CJ Li
CEO
Li Chenjian is a principal investigator at the IDG McGovern Institute for Brain Research and Associate Dean of the School of Life Sciences at Peking University. His research in neuroscience and drug development has led to significant insights into the mechanisms of neurodegenerative diseases.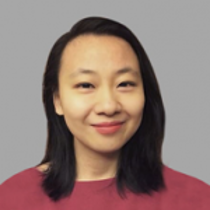 Di Lv
Senior Practice Lead & Executive Director, CSOFT Health Sciences
Di Lv has worked in the international healthcare market for the past 8 years. With a deep understanding of China's healthcare and regulations, Di received her first law degree in China and then pursued further studies in the UK obtaining a second law degree with a focus in human rights.
More
Entering the healthcare market in 2010, Di first worked for BGI (Beijing Genomics Institute), one of the largest biotechnology firms in China. Her work at BGI took her to Belgium and Germany as the Business Development Manager, calling on clinical institutions, medical schools, and pharmaceutical companies.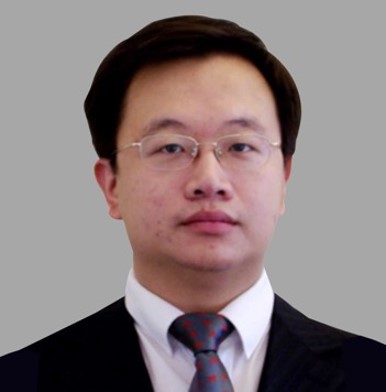 Ned Dai
Regulatory Specialist, NMPA Regiatration and Approval
With a deep background of 15 years of experience in registering foreign pharmaceutical products for the Asian market, Mr. Bo has assisted in helping many different pharmaceuticals gain entrance into Hong Kong and Taiwan. These include those affiliated with the following conditions: cardiovascular, endocrine, antibiotic, digestive, ED, enteral/parenteral nutrition, psychology, nervous system, monoclonal products, vaccines, hematological tumors, solid tumors, controlled painkillers.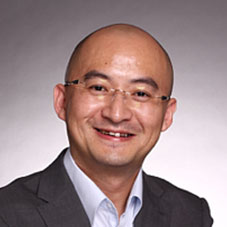 Bruce Wang
Chief Strategist, China Market Access
With more than 14 years of experience working with international pharmaceutical programs in anti-infective, cardiovascular, endocrine, and nutritional products at companies including Xi'an Janssen, Novartis Pharmaceuticals, and Mead Johnson (China), Dr. Wang has participated in Asian market registration, clinical research, and market access projects of many important domestic drug varieties.
More
These projects included: driving the marketing of Zhejiang Whiteson's Latamoxef (a broad- spectrum beta-lactam antibiotic); facilitating the rapid sales growth (over three years) of Hainan Tianhuang and its nearly 1 billion RMB in revenues after the overall acquisition; assisting Henan Shuaiguang as it became the second company in China to market Clopidogrel there; participating in the formulation of different dose strengths to achieve a greater market success; and indirectly helping Lepu Medical and Gloria Pharmaceuticals to achieve their goals.
Dr. Wang entered the field of translational research in 2013. He headed the Foshan Industrial Technology Research Institute of the Chinese Academy of Sciences' pharmaceutical project and established strong commercialization partnerships with the Chinese Academy of Sciences and Peking University.
Dr. Wang holds a degree in Pharmacy from the Peking University Health Science Center and was Vice Chairman of the Student Union at the Center.